Ar. Romeu Ribeiro & Ar. José Pedro Marques of the firm REM'A Architects designed the Apartment in Portugal for a client whose need was for an apartment that has more fluid circulation, more practical, and visually clean environment without the need for furniture and decoration.
The designer firstly redefines the arrival and connection between social and private areas and secondly, the direct relationship between the kitchen and the social area. Certain elements were eliminated from the previous design such as the entrance hall that distributed the program of the apartment, which now has a set of closets occupying a perimeter in which the baseboard helped to define moments and typologies, supporting the door that allows access to the bedrooms and going from baseboard to top in the low closets of the living area, where the dining area's cabinet was placed.
This design helps to establish functional connect as well as homogenize all the compositional elements of the space, providing quick storage capacity and avoiding loose objects around the apartment. The same concept applies in the private area to give more space except for the master bedroom with existing sanitary installations and closets as in the original layout.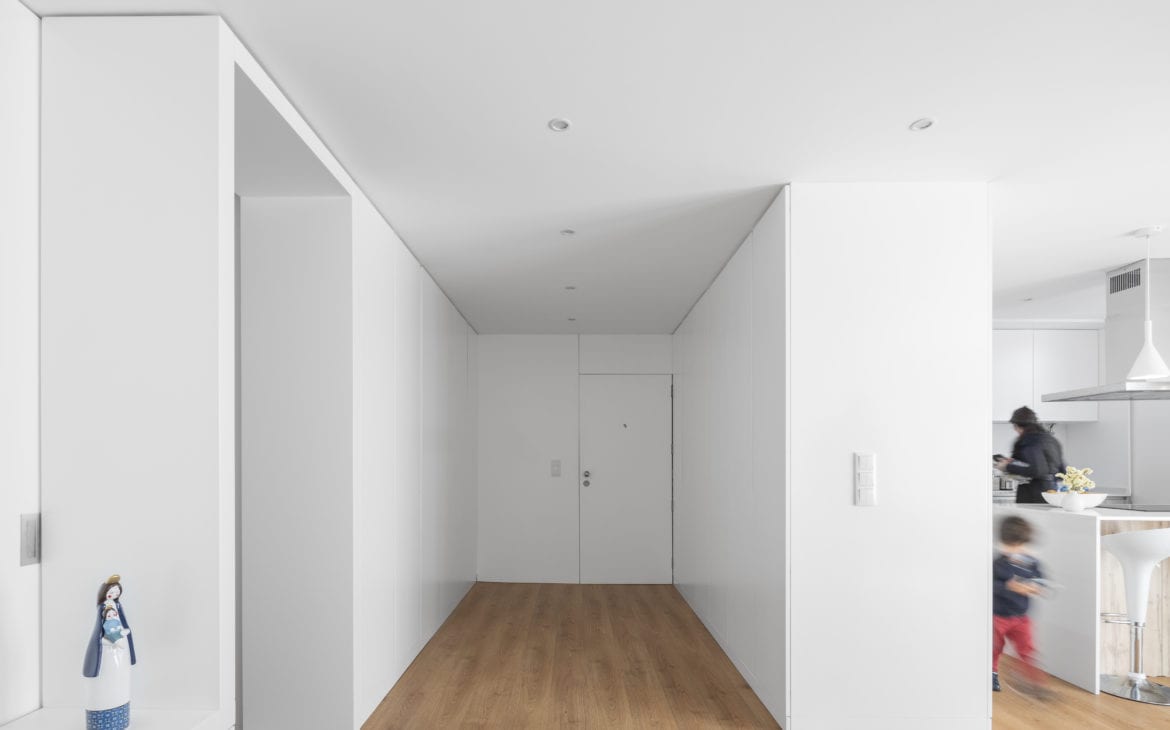 Fact Sheet:
Project Name: Apartment Maximinos
Firm Name: REM'A Architects
Architect Name: Ar. Romeu Ribeiro & Ar. José Pedro Marques
Size: 109,00m2
Photographer: Ivo Tavares Studio