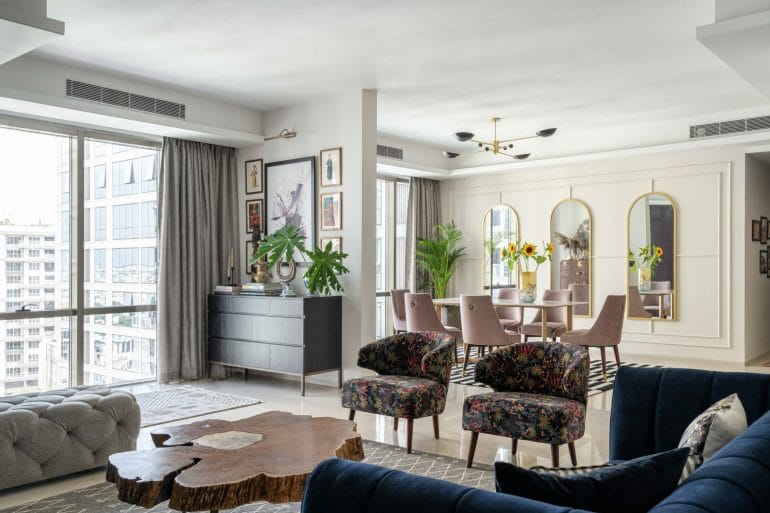 Chestnut storeys designed a 3500 sq ft apartment project located in Chennai that encourages its dwellers to embrace classic without compromising with creativity. The minimalist design style is majorly visible in the decor of the house with little pockets accentuated with art pieces and statement furniture. The design aims to craft a simple and class space with an uninterrupted flow of areas with interrelated parallels providing a sense of connection. The designer has focused on minute detailing like aesthetically appealing rugs, the dominant use of colors, and interlinking mirrors that instill glamor in the whole project.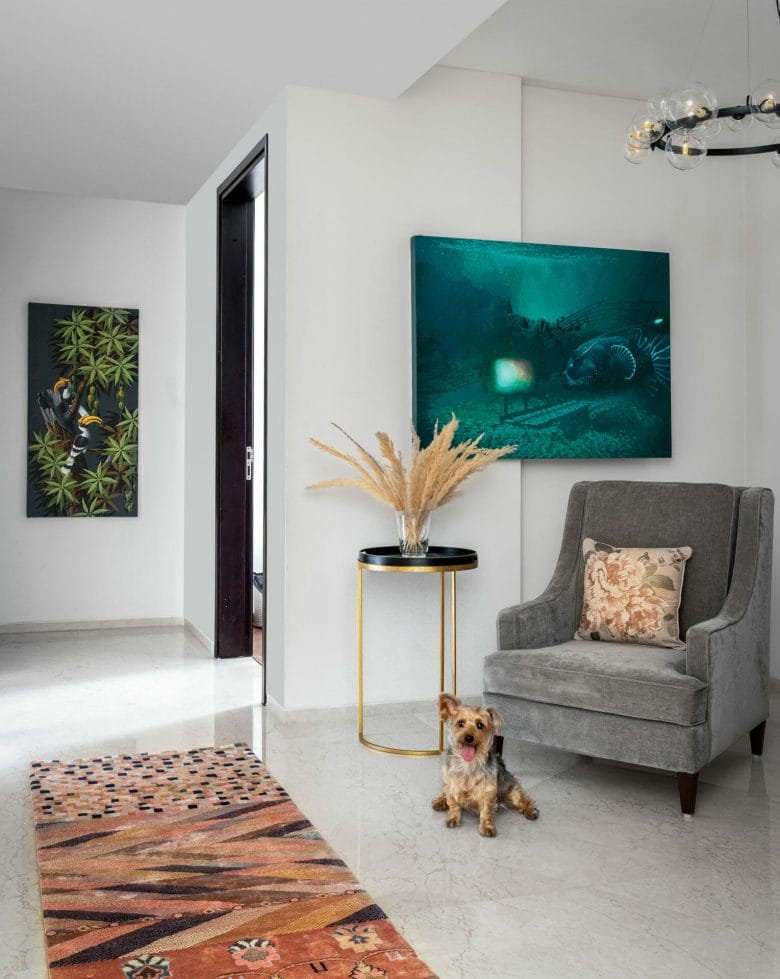 As soon as you enter chestnut storeys, the first wall of the foyer area is a reflection of the entire home. The center of the wall is adorned with a contemporary piece symbolizing the fusion of eras and surrounding it are prints signifying different eras and cultures. The foyer area of the house by chestnut storeys is the first encounter with the design and it initiates the conversation with a credenza from Magari and a rug from Jaipur rugs.
The living room of the house is an amalgamation of materials, prints, and colors, put together in a balanced manner by the design team at Chestnut storeys. The blue velvet sofa, botanical abstract printed single seaters, and leather credenza is symbolic of this combination. The wooden center table stands on a gray rug spread across the room and binds the bright tones from different pieces together in a place.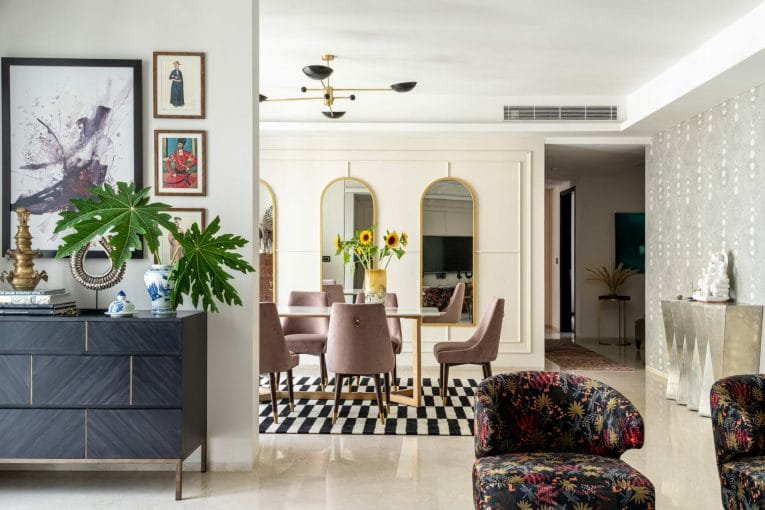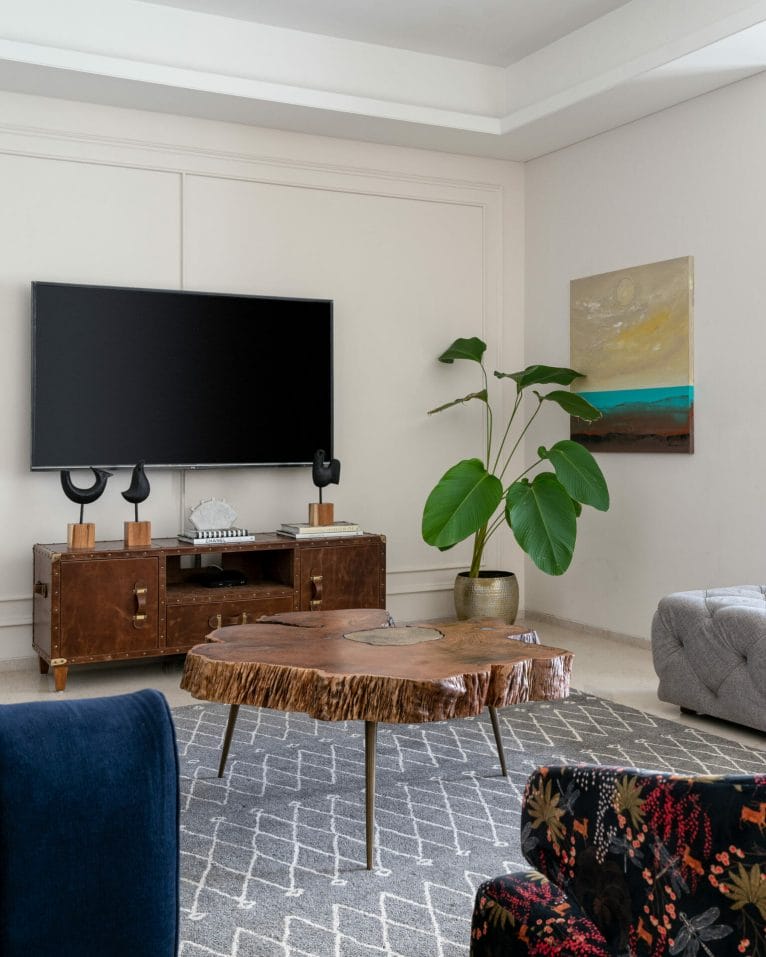 The pooja space is designed in a corridor overlooked by the living room. As it should, the corridor breathes calm and serenity resonating with the purpose of that space. An element of depth is visible in the corridor due to the metallic angled console and the phases of the moon wallpaper represent life, time, and spirituality.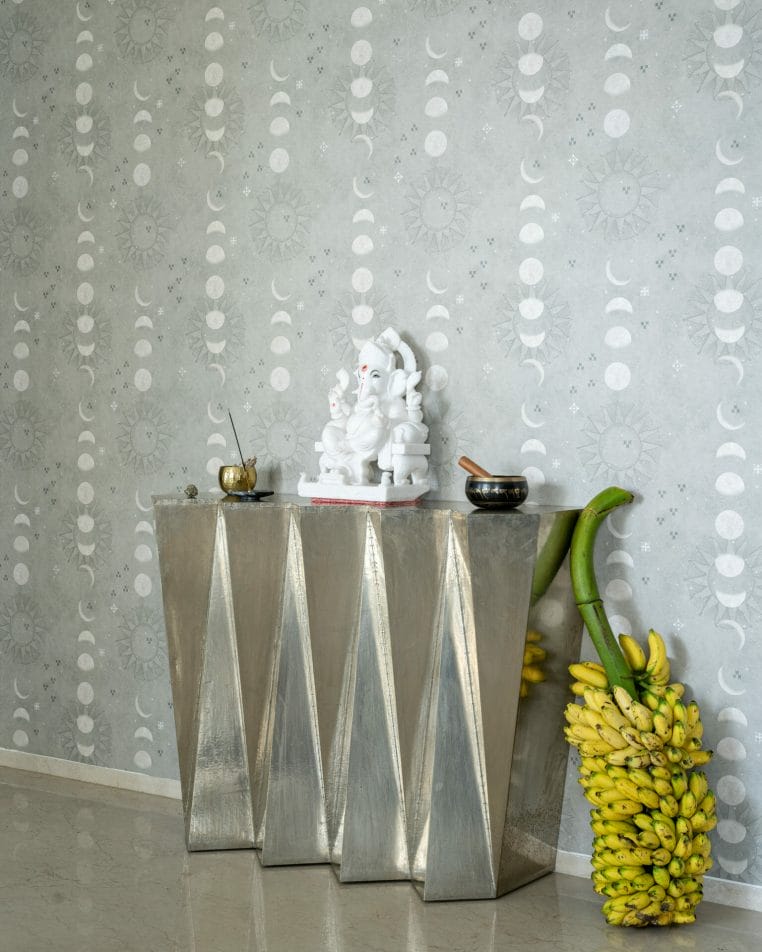 The dining room is finished in subtle colors with pink suede chairs and a table topped with sunflowers and a hint of gold. A black rug is used that elevates the furniture and the colors of the space. In the background, mirrors are used that add class and the space appears expanded. In the study and lounge area, a gray statement chair is used gracing the corner of the room.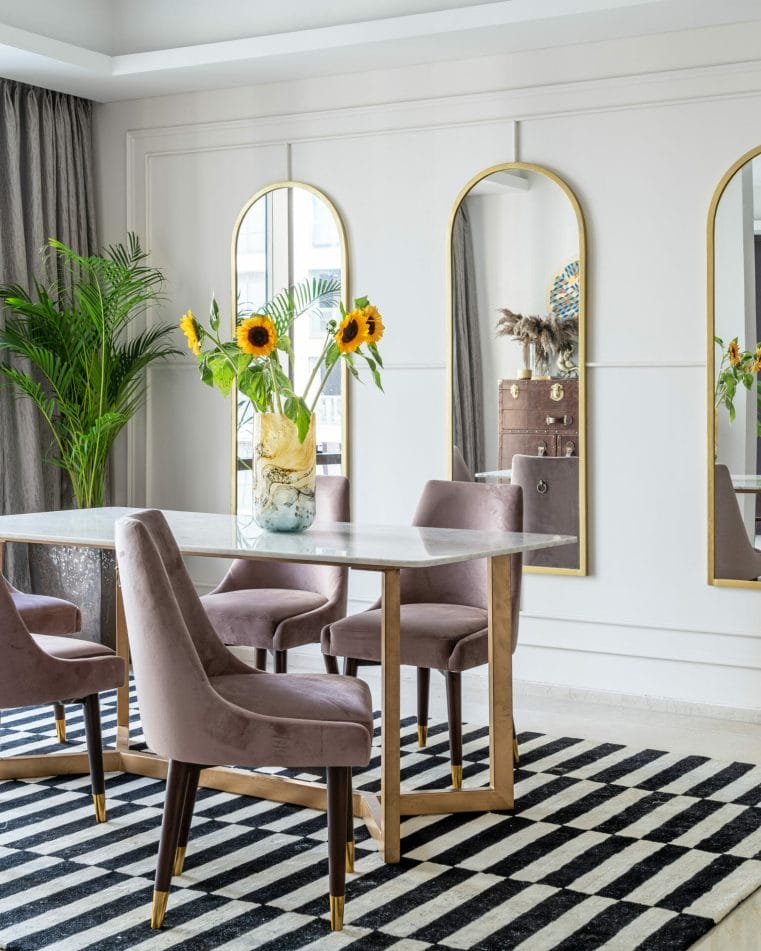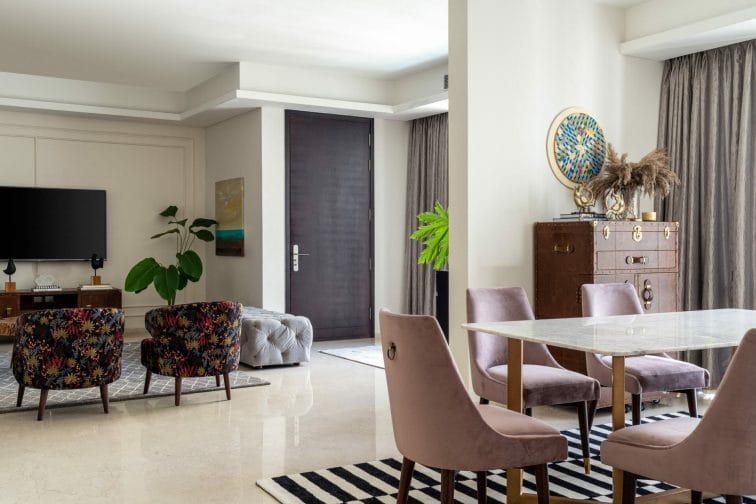 An ivory striped and sage green color wallpaper is used in the master bedroom elevating the whole ambiance of the room. A velvet green headboard with classic beige and brown bed is specially customized for the bedroom acting as a focal element of the space. On the other hand, the guest bedroom is a riot of colors that are silenced yet standing out. The walls are painted in blue with a yellow and gray rug and a plush headboard in pastel pink suede, all combined to create an elegant yet bright interior by Chestnut Storeys. The walk-in closet is a simple design with a bright turquoise blue and hot pink rug that accentuates the space.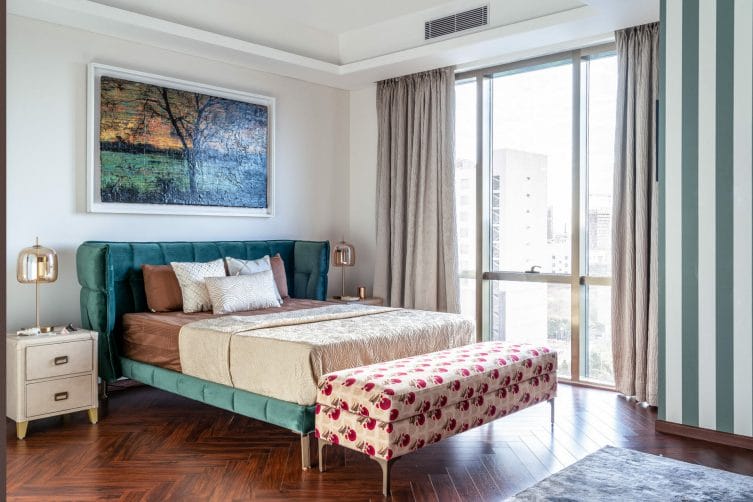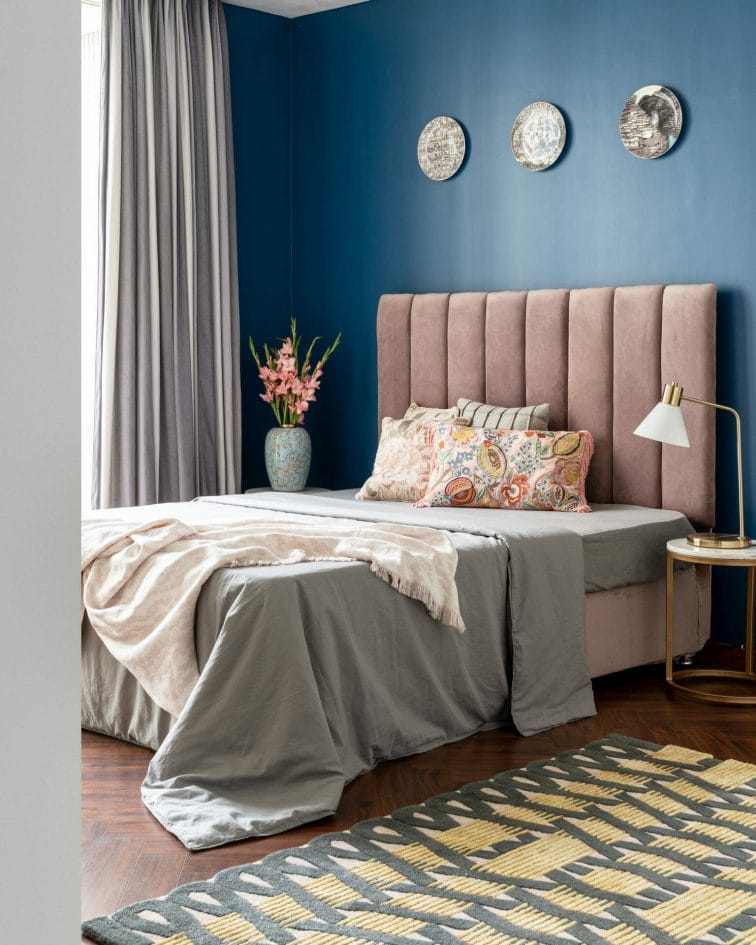 Fact Sheet
Location: Chennai
Total Area: 3500 sq ft
Firm Name: Chestnut Storeys
Image Credits: Yash Jain