Spread over 7000 square feet area, Altus Luxury living celebrates style and design in luxury with the launch of their flagship store at MG Road. An enthralling experience with substance and sophistication, this debut store encompassed with maximalism. This store is a unique portrayal of experience, artistry and one fundamental element: passion.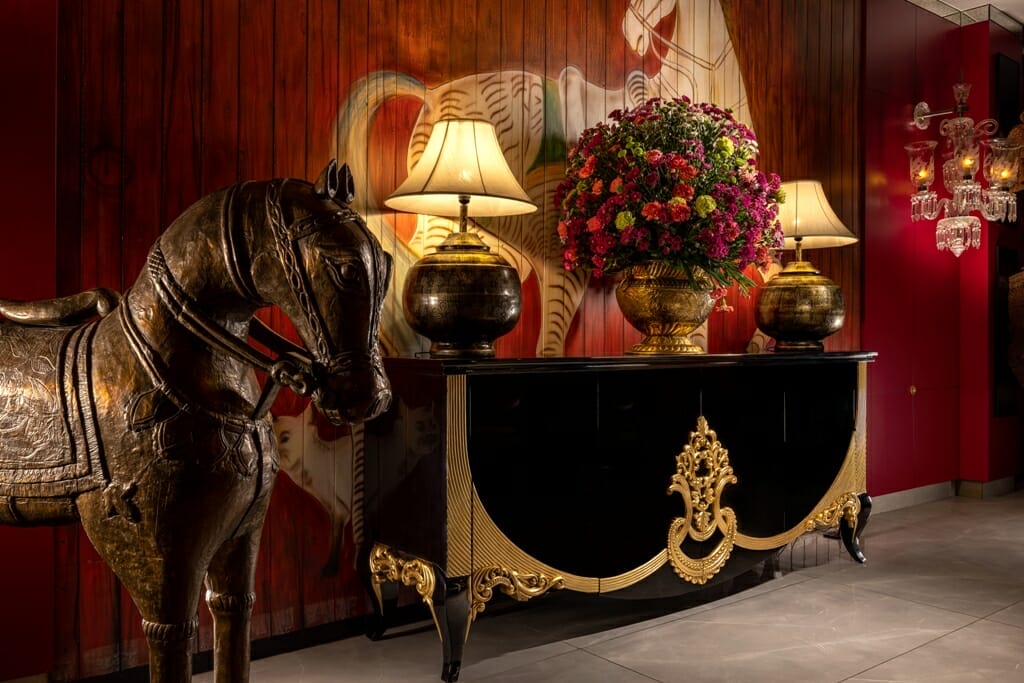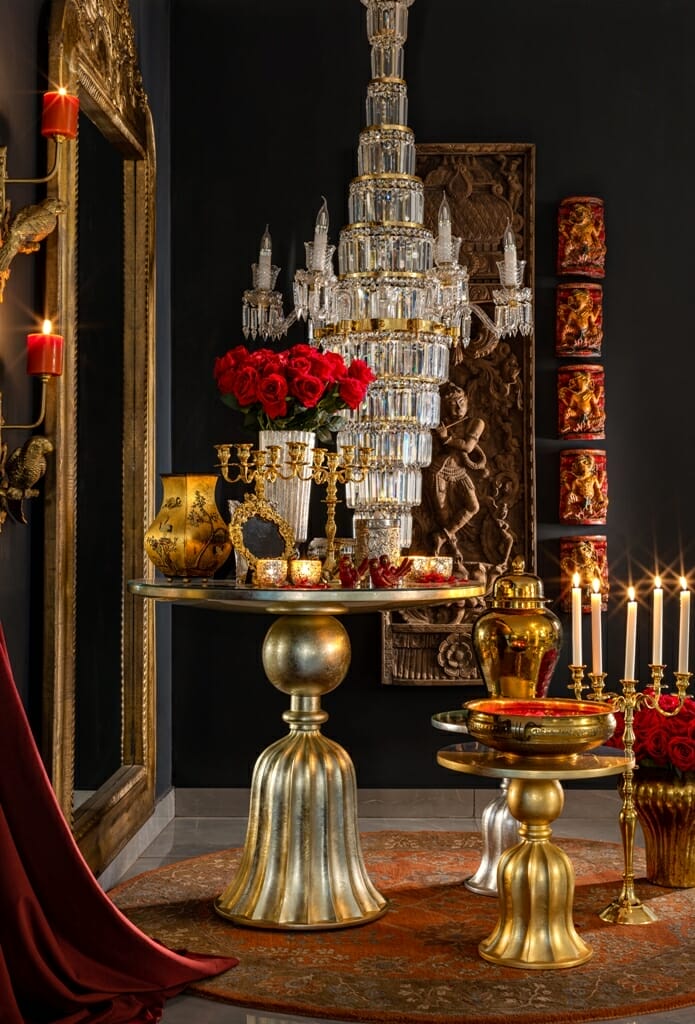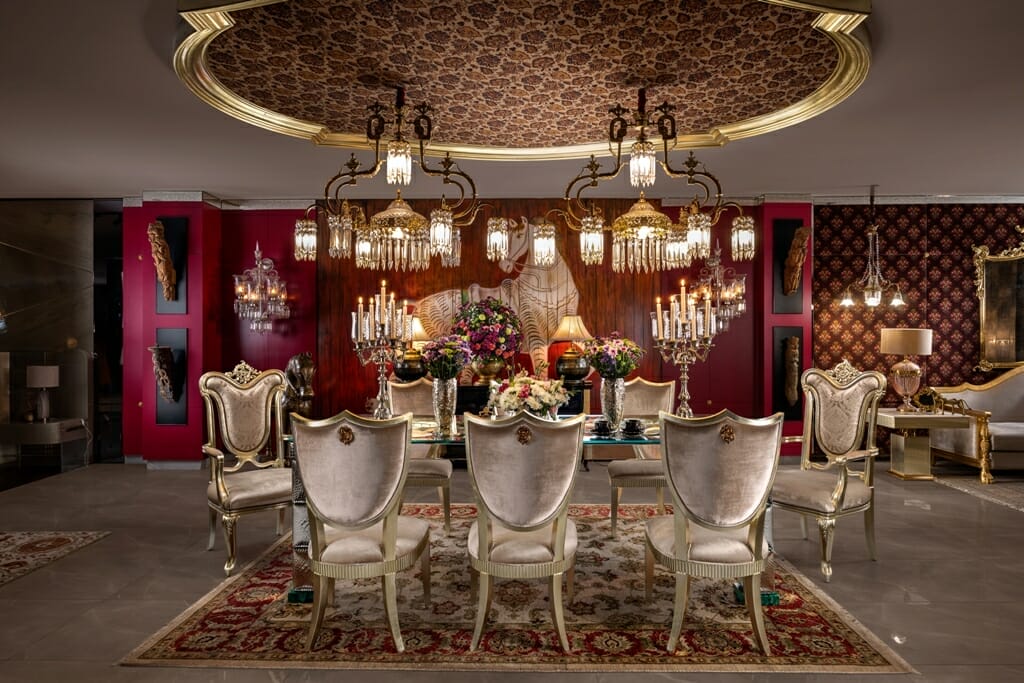 Right from the entrance, the store has a wrapping fluidity where an array of styles and interiors blend seamlessly. An aristocratic welcome awaits you at the foyer where an intricately sculpted elephant greets you in the backdrop of beauteous jaali framing traditional kathakali masks. Accent with the cascading crystal chandeliers with touches of gold, the striking black, marble water fountains, exquisite table lamps, and objet d'arts are the exceptions in the superior design of the store.
The unconventional walls and ceilings, juxtaposed with intriguing art and craft with distinct soft furnishings. Bedroom, formal living room, dining room, bar lounge, powder room and vanity room seamlessly blend, immersing you in each envisioned idea and concept. Each and every nook of the store exudes resplendent luxury that can perforate all minds.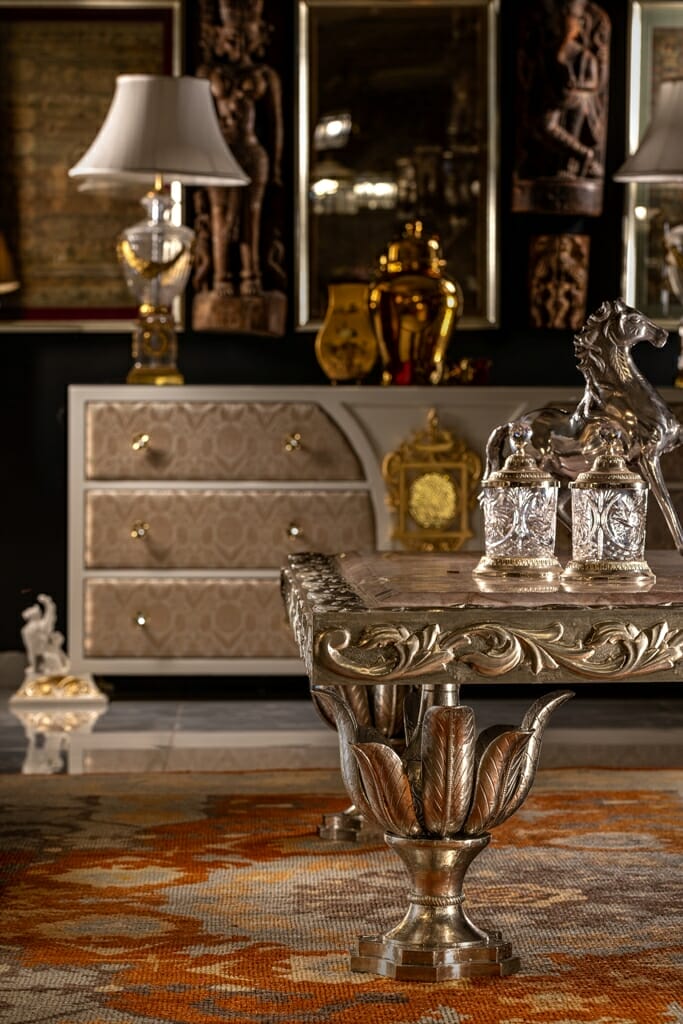 The design and product elements throughout the store articulate an artistic blend of global allurement with finest Indian craftsmanship. The roots from 'minimalism' radiate its experience in exotic veneers, brass, exotic stones, and high gloss finishes. The Palatial Collection cues from unapologetic 'maximalism'. An interplay of glass surfaces, delicate carvings, stately mirrors, and leafing, embellished with semi-precious stones and hand-cut crystals.
"With this launch, we are furthering our vision of creating interiors engraved with authenticity, luxury, uniqueness and undisputed quality. Staying true to our core philosophy of 'Live Artfully', our vision is to provide bespoke aesthetics in interiors that rethink luxury through design" says Adetee Sawhaney, Founder and Creative Director, of Altus Luxury Living.