Indian bathrooms are no longer about just utility and a functional space for necessary hygiene but a statement of personal indulgence, luxury reflecting the owner's unique personality. Here, we have rounded up basic accessories, storage necessities, tiles, flowers to artwork which are ultra-flamboyant to downright minimal to refresh your bathroom with style.
Here is a list of the bathroom accessories that can really improve the functionality of your bathroom: –
Grab bars strategically placed
A towel ring next to your basin for the hand or face towel
Niches to hold your essentials
A towel rail to hold your spare towels
A toilet roll holder in an accessible position
A toilet brush
A corner basket to hold soaps and shower gel
Once this is aspect of basic functional accessories are over, you can give some thought to how to add a personalized finished, glam look or mood you can create with the following beautiful accessories: –
Sleek and smart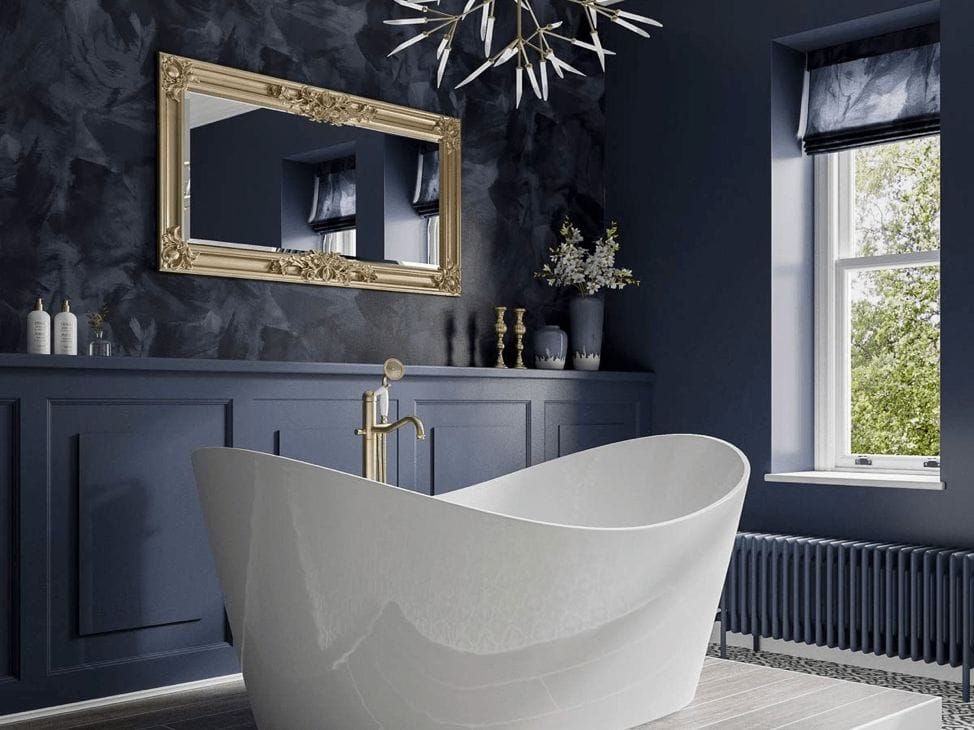 Space permitting; imagine sinking into a beautiful relaxing free-standing bath, full of warm fragranced bubbles, mood lighting on and music playing in the background. The bath stands on beautifully balanced floor adorned with ceramic tiles and wooden tiles in a mix of delicate grey. Prominent are cool, clean lines creating a modern and stylish look. Reed diffusers can be the decorative pieces filling the room with soft fragrance. Sip red wine as you sink further into the bath for utter relaxation.
Alternatively, you have the option to step under your incredible new shower with hot water falling from rainfall shower head, reach for your towel from the nearby stand on the wall ready to wrap you up in cozy comfort. Anti-skid tiled bathroom with warm mood lighting, the potted plant, slender vertical mirror coming together in a simple but elegant way for a perfect end for a tiring busy day.
Lighting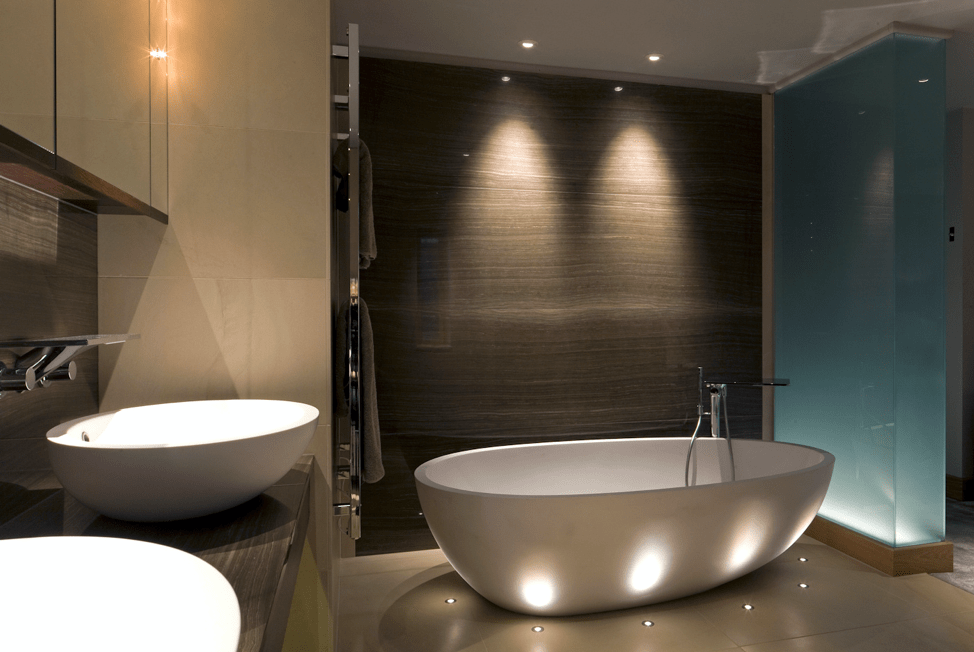 Lights are an important factor, use of cool or warm lighting to compliment the tone of your tiles and set the mood for long baths. An important accessory is adding the dimmer switch, or insert LED lighting into niches, floor or bath panel to create a luxurious look and feel. Add a few silver and glass tea light holders and candles grouped together for a stylish yet perfect ambience for a relaxing bath. Candles are always an attractive accessory and add a lovely aroma here.
Mirror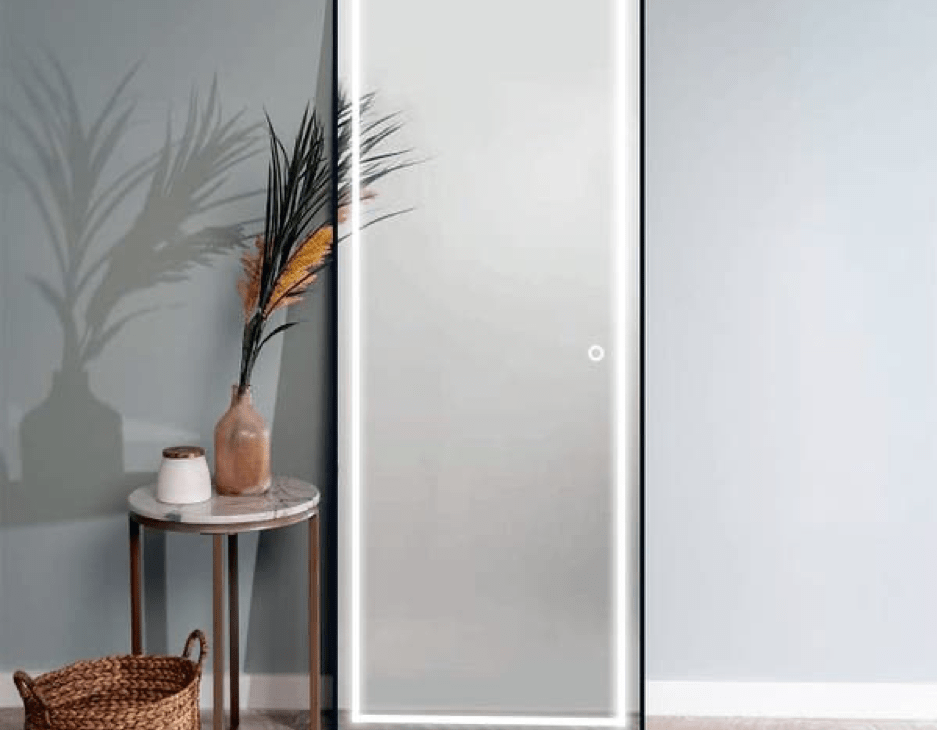 Make a statement with mirrors; in fact illuminated mirrors are a great way of adding an extra touch of glamour to a bathroom with mood lighting. These can instantly transform an average bathroom into a showstopper with a full-length oversized mirror propped against the wall.
Plants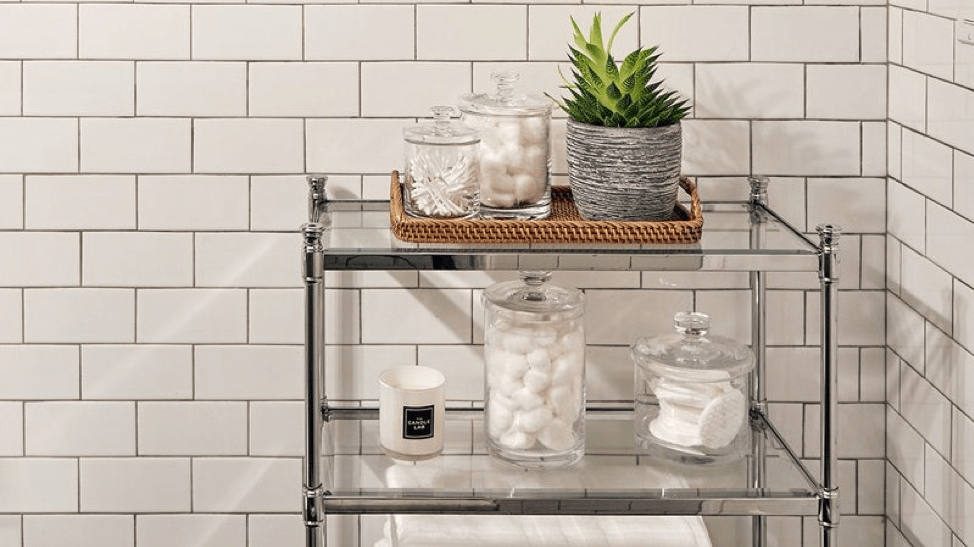 Do not be afraid of using plants, no harm in bringing Mother Nature into your relaxation zone. Plants can be faux or natural to accessorize the bathroom. An arrangement of flowers adds a natural, elegant feel, which is perfect for relaxing.
Update your towels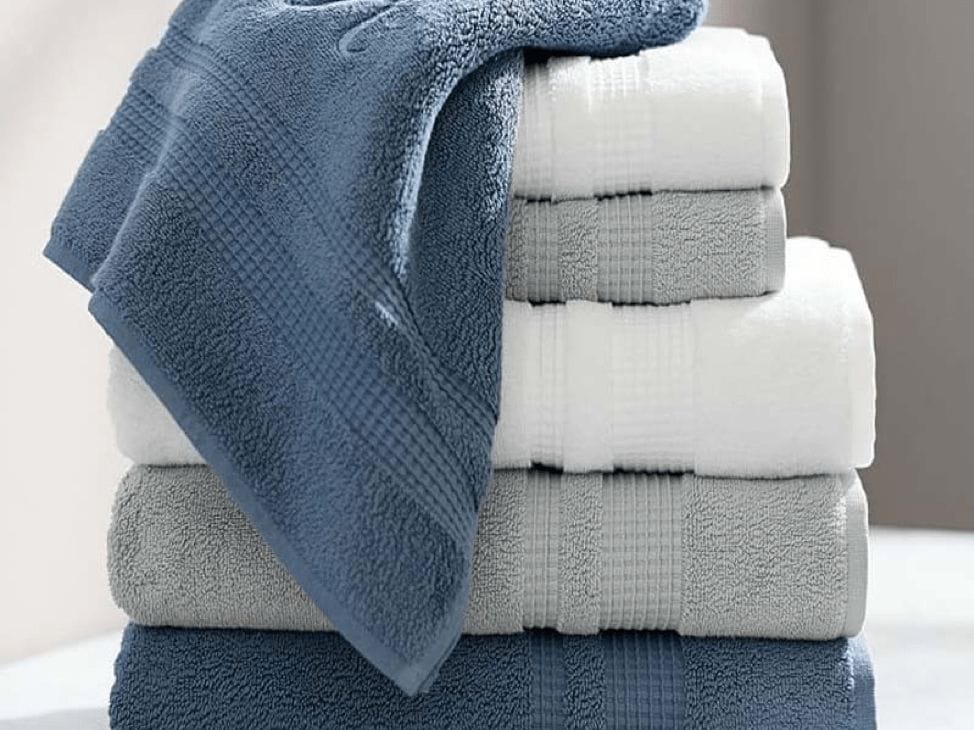 Freshly laundered towels on display are one of the best accessories to bring class or a vibrant pop of color for that extra luxury feel. Just add the towels to change the whole look of your bathroom, which look awesome when positioned rolled up on the shelf.
Wall frames or art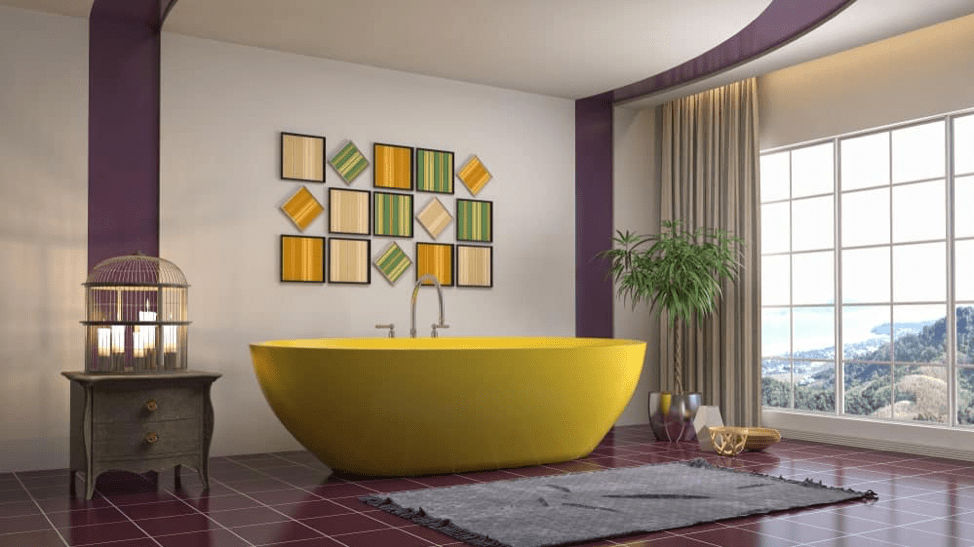 Personalize your bathroom with wall frames and wall art. These can be memorable events, occasions or just abstract you can mull over while soaking in the bath planning your next getaway. Don't neglect its walls, framed abstract prints brings in a bold playful touch.
Bath storage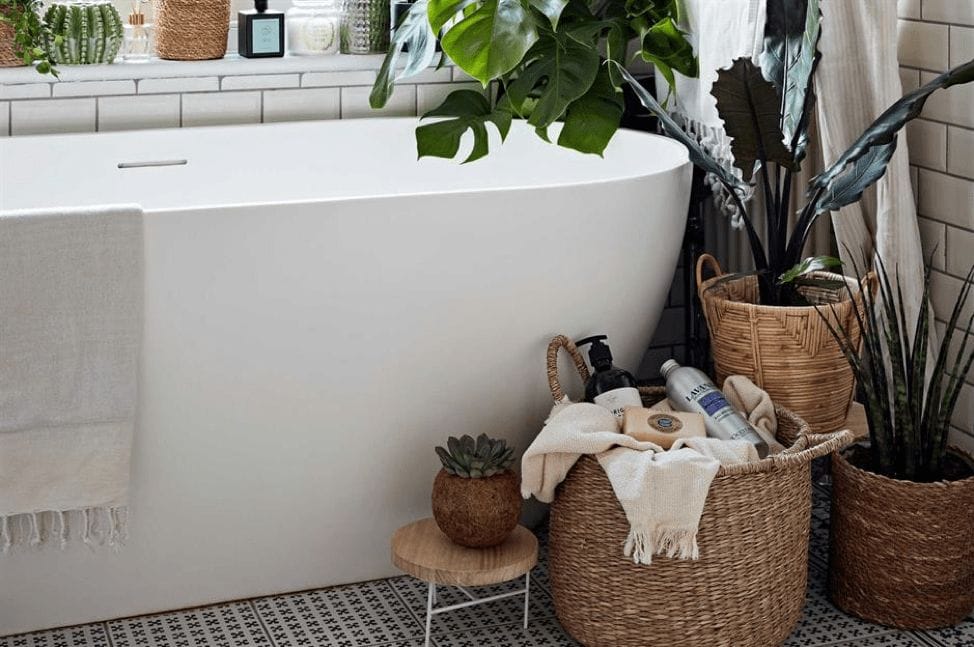 Display your bathroom soaps, locations and potions, or other essential around the bathroom to create a spa like feel. Caddies and storage baskets are attractive yet functional accessory transforming a plain bathroom into a stylish and practical look. Place these baskets next to your bath or under your sink so that your toilets roll or towels are always within easy reach.
Come think out of the box for innovative yet simple solutions to add the oomph factor!
Image Credits to Respective owners