Raw in nature, the site was a 3,500-sq-ft apartment, designed for a family of 6 members, who wished for a statement in spatial luxury, a contemporary living space with ethnic accents — a home that would have a traditional spirit and modern expression.
Ar. Ajay Arya of A Square Designs began the site as per the family's lifestyle. The 5BHK home was converted to a 4BHK one, with one bedroom being 'erased' to create larger spaces. Vaastu principles were applied while redesigning the house. For instance, the original living room became the junior couple's bedroom; while the erstwhile guest room and dining area were transformed into a connected formal living room and dining room with an informal sitting area.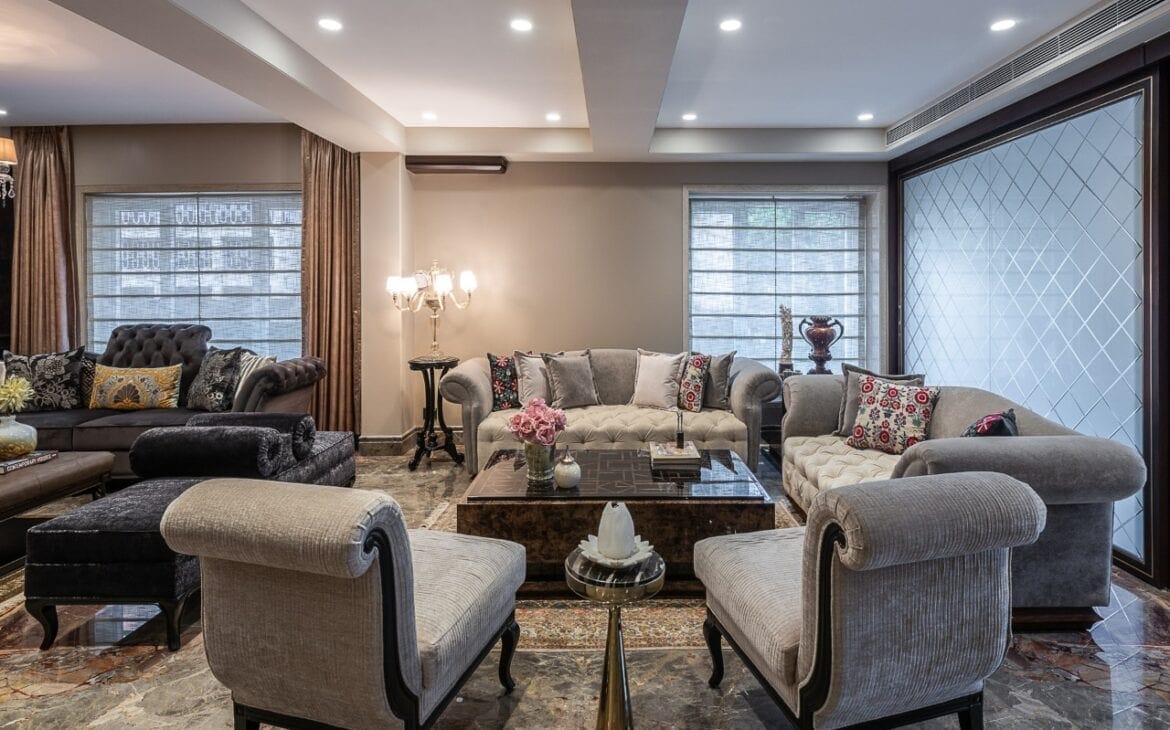 The walls in the public zone were replaced with glass partitions so that the formal living room, the dining area, and the informal sit-in could coalesce into a large entertainment area for social gatherings. The ceiling has been increased from 8.5ft to 9ft while taking care of HVAC and electrical conduits so that minimal false ceilings could be created to house light fixtures.
The residence is highly bespoke in nature, with most of the furniture being customized. The stunning chair graces the foyer and forms a fitting prelude to the story that unfolds within. The crockery cabinet in the dining room has unexpected leather tiles; more leather, in the form of an embossed surface, is seen in the younger couple's room, while its ensuite bathroom sees a customized waterproof wallpaper; and in the dining furniture ensemble, the eight-seater table is accompanied by six chairs on three sides with the fourth side being occupied by a bench upholstered. Customization spills over to the curated selection of light fixtures, featuring, among others, Murano lamps and a site-specific chandelier installation.
A graphical abstract painting adds a dose of colour to the dining area and elsewhere a customized Pichwai infuses graciousness into space. The kitchen was made on-site, crafted with materials that would weather the demands of typical Indian cuisine.
Unusual natural stones with extraordinary colours and graining, exotic hardwoods and veneers, pure leather, opulent velvets, high-gloss lacquers, silk carpets, and engraved and beveled glass create layered, nuanced, and eloquent compositions.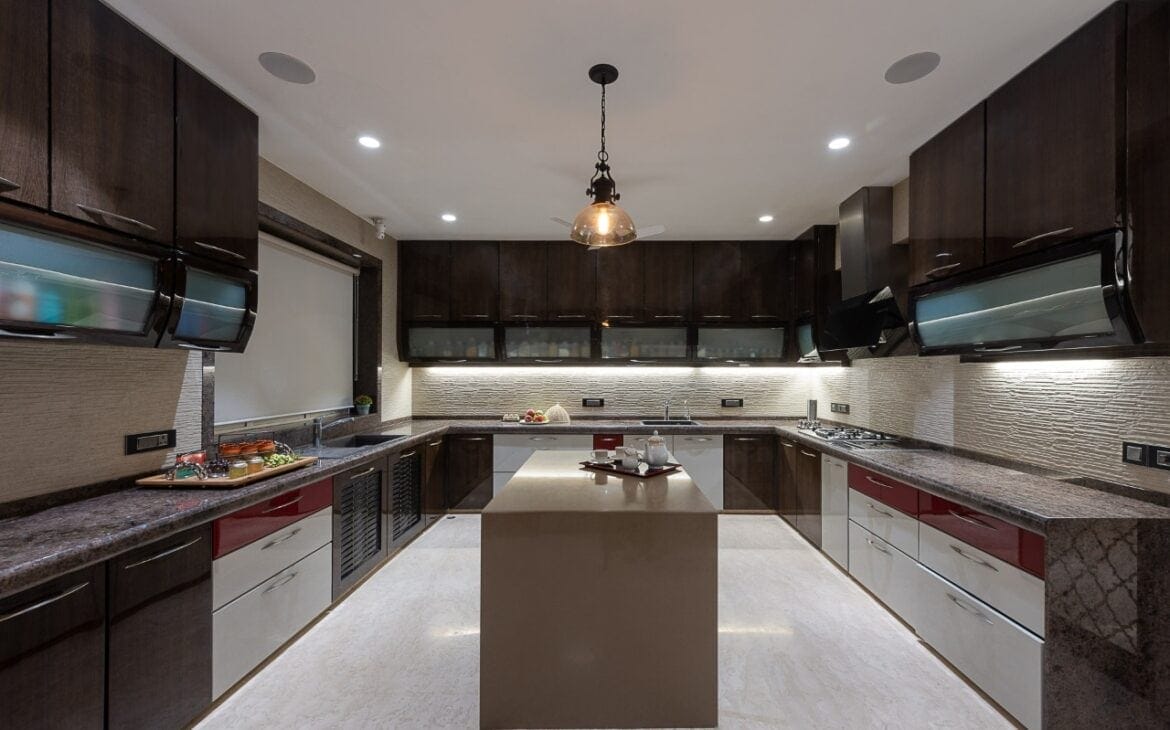 Amongst the current wave of modernistic interiors, the residence strikes a different note. Its gracious interiors hark to old-world charm, albeit rendered in a contemporary manner —combining the best of the old and the new.
Fact file

Area: 3,500 sq ft
Design firm: A Square Designs
Principal designer: Ajay Arya
Photography: Photographix India
Typology: Residential apartment
Completion: 2020