The sense of repetition and systematization in the construction of the houses on this street is a strong characteristic of it. We wanted to follow the same idea, but instead of creating a pattern that was just repeated along the block, we designed a different one for each apartment in order to create diversity as well as uniformity.
The building was designed with the goal of responding to the needs of the environment, both in terms of its location and its morphological conditions. The building footprint takes into account the terrain and the surrounding landscape, and its volume is designed to not obstruct or interfere with the natural beauty of its surroundings. The project's creators were deeply concerned about maintaining the integrity of their site, and made sure that their proposed structure would be harmonious with nature.
The building extends lengthwise and fits itself to the terrain shape, forming its boundaries.
In our view, one of the purposes and concepts of inhabit should be to create a refuge where we feel good. In order to do this, the option to "close" the house from the street creates a sense of privacy, isolation, and security.As a result, our main entrance area and car access is exposed from the street. The remaining program, which is mostly of an intimate nature, faces inward toward the terrain.
The general program is divided by its function. The social area is the portion of a house closest to the street, consisting of an entrance hall, toilets, laundry, kitchen, common room and access to a garage. The opposite side of the house consists of private spaces for sleeping: four bedrooms and two suites. The back door leads to a private area, away from the street, with a reading area, sanitary facilities, rooms and the master suit.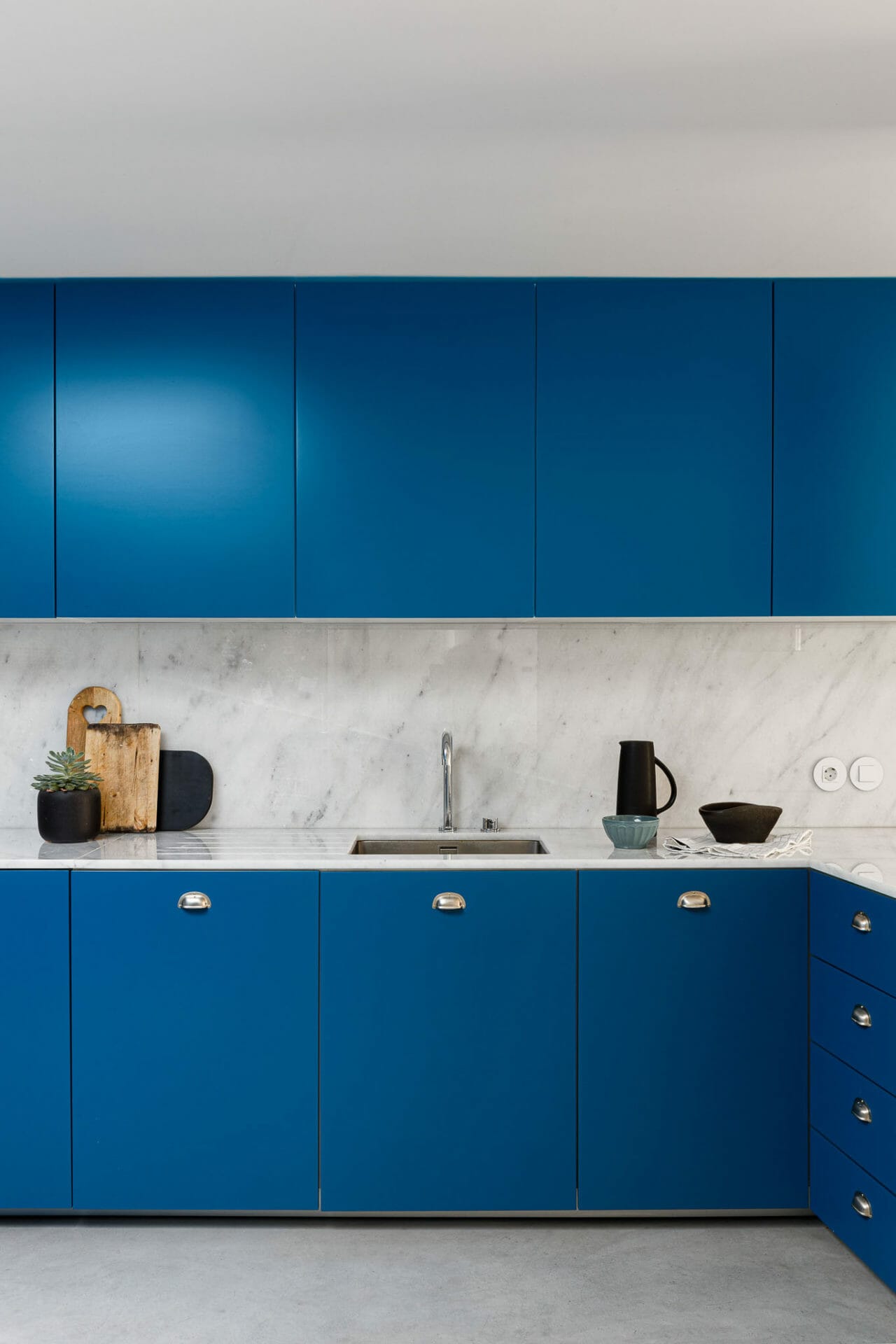 The house is composed of three main volumes oriented from north to south, each with an inclined roof system.The exception occurs with regard to the volume of the garage that closes the land to the north. These shapes are reflected on its interior, creating clarity and a sense of order.
Project name: House in Sta Joana
Total area: 230m2
Architect: Nuno Silva
Photo Credits: Ivo Tavares Studio
Location: Sta. Joana, Aveiro