Rakhee Shobhit Design Associates designed a three-story house nestled between sprawling farmhouses in Chattarpur, New Delhi. The house is designed to offer complete justice to its surroundings while simultaneously adhering to a crisp client requirement – "a house that is surrounded by a green footprint."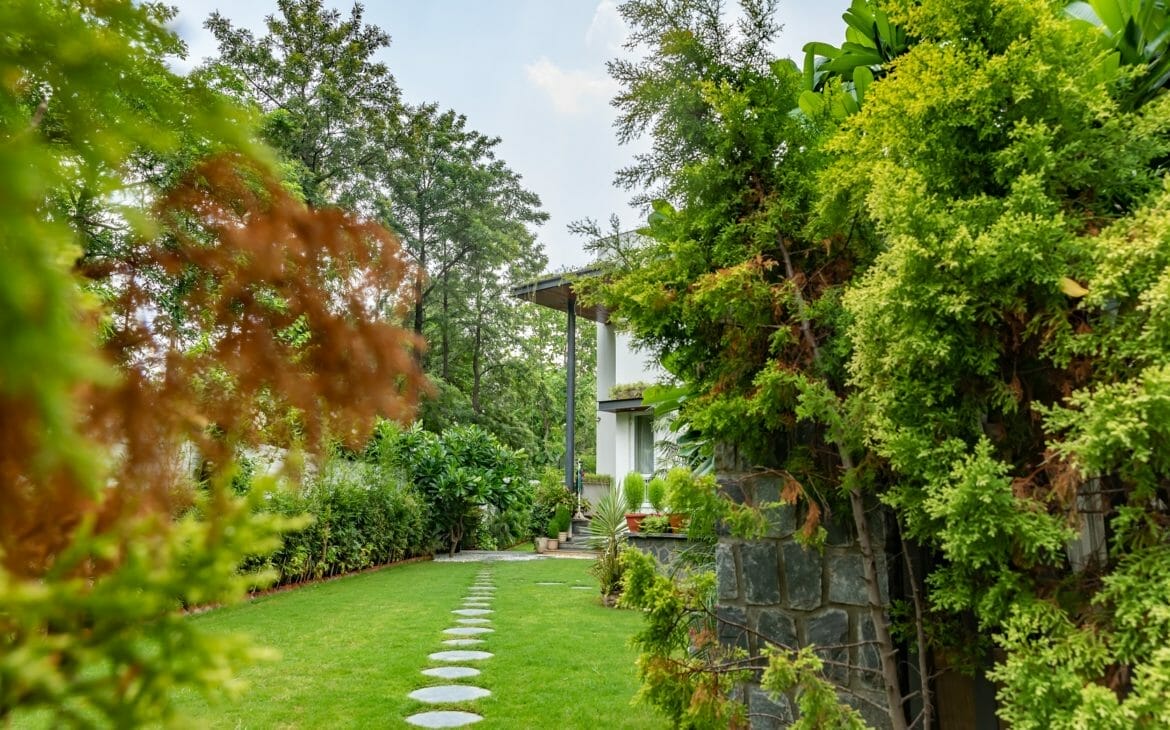 The plot is divided between an entrance court and a private lawn, designed according to the plot geometry. The entrance, paved with concrete, leads to an entertainment area in the basement that can be accessed by an external staircase, where the formal area of the house is situated. Stepping further a few steps has an entrance foyer into a double-height space that is finished with steel and wood, scaling the structure's height and giving it a sense of freshness.
Based on the principle of Vaastu. The double-height staircase lobby-cum-lounge seamlessly connects to the dining room that subsequently opens up into amphitheatre-style steps that lead to the house's private lawn. The dining room is an expansive space overlooking the garden. The lounge room connects with the guest bedrooms, adjacent to which lies the other bedroom. The first floor houses the master bedroom with a terrace wrapping around it, allowing space for future expansion.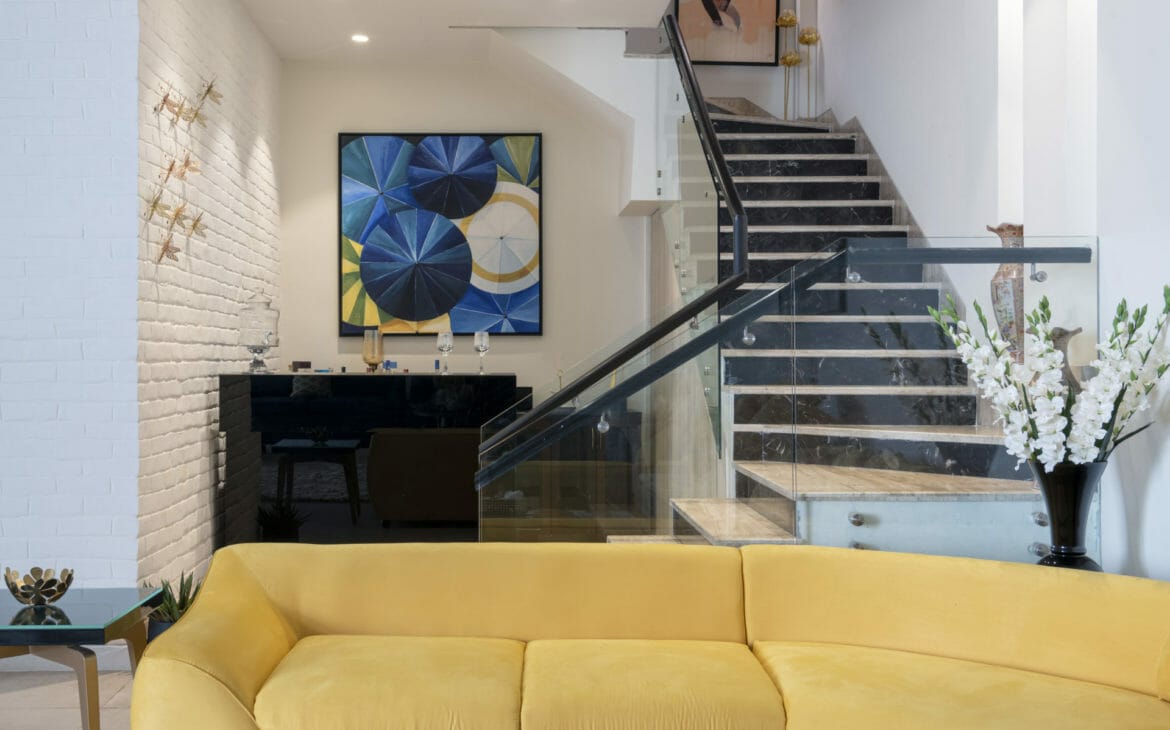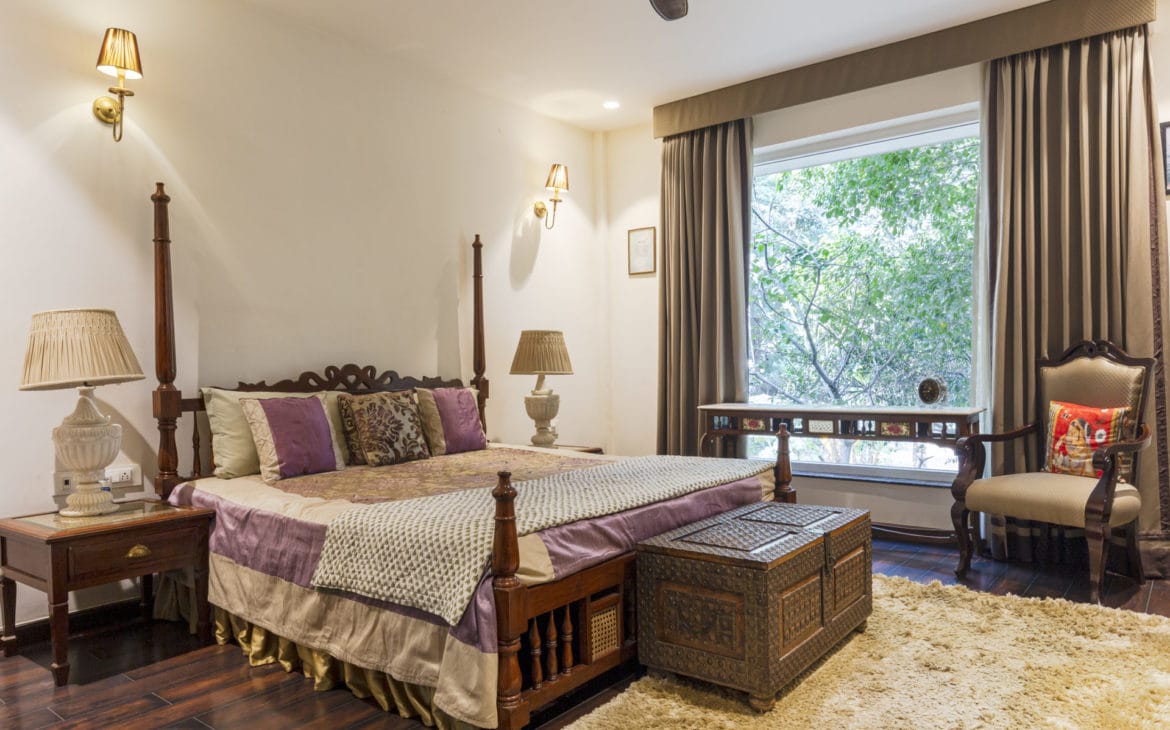 Externally, the structure is treated with simple white external paint, stone finish and green pockets. Internally, the openness of the house and simple finishes offer a sedate and modern look. Nestled inside a plot of land enveloped by greenery, this charming modern farmhouse is a perfect getaway from the perils of city life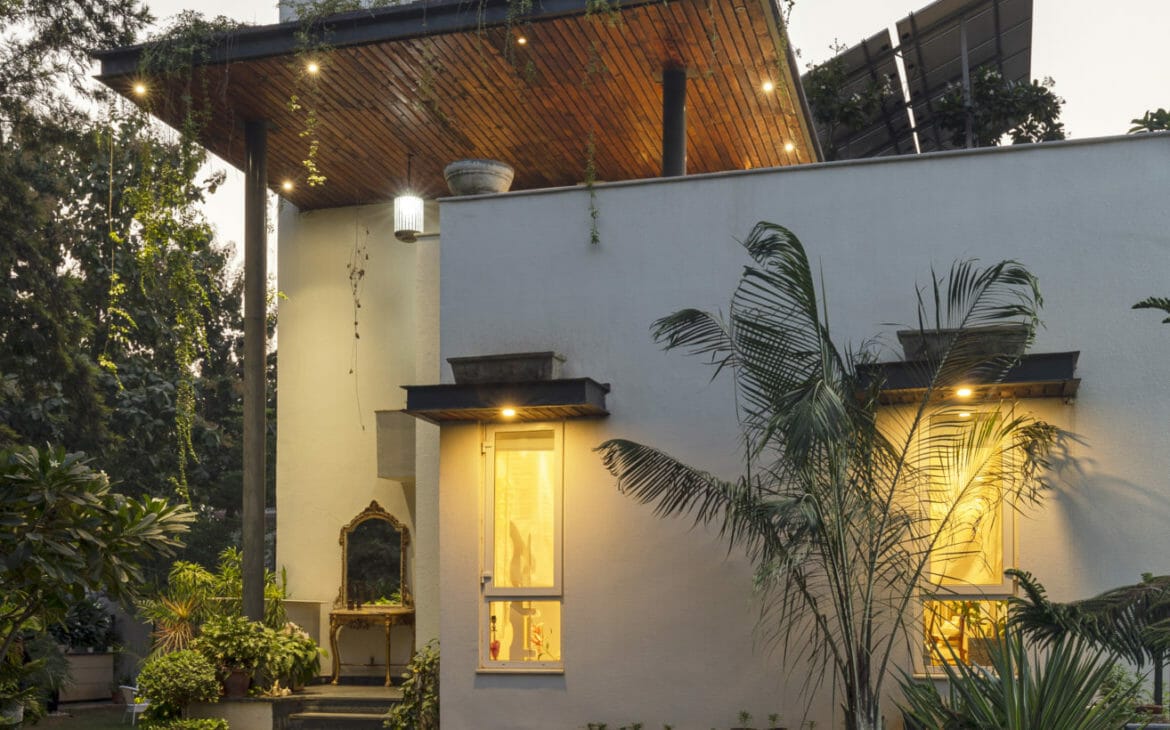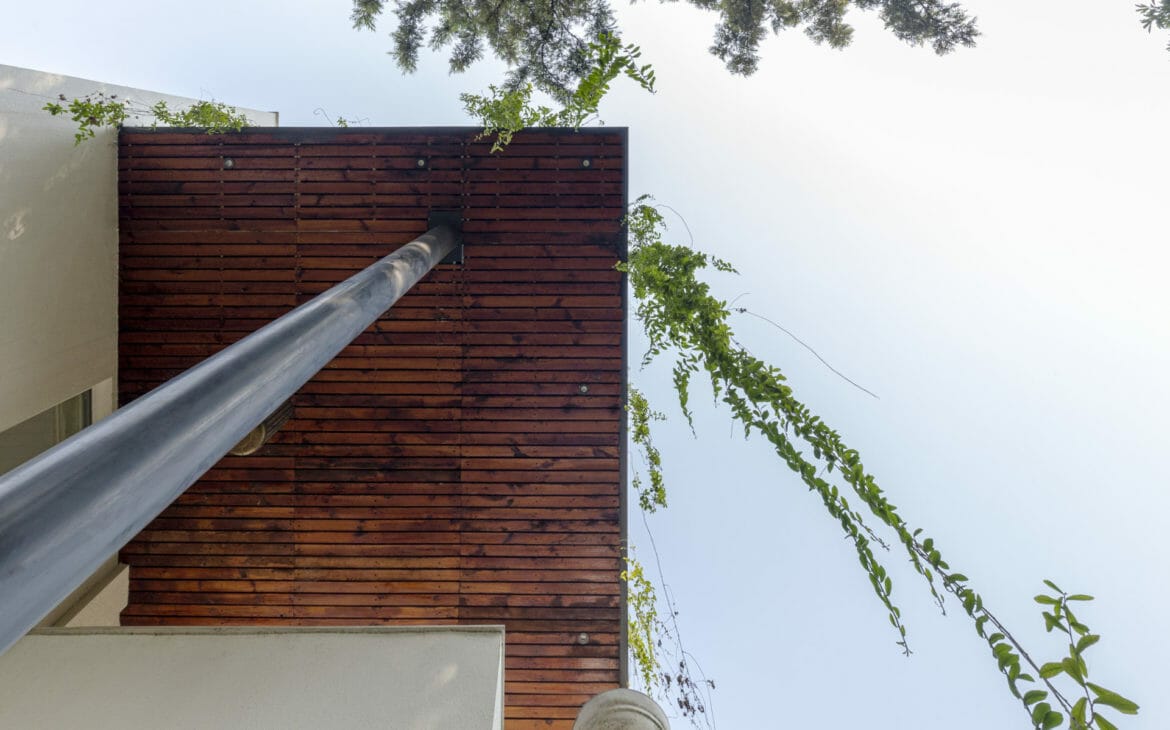 Project Information: Ansal Villas
Typology: Residential building
Name of Project: Sandhu Farm
Location: Chattarpur, New Delhi
Name of Client: Mr Karan Sandhu
Design Firm: Rakhee Shobhit Design Associates
Design Team: Shobhit Kumar / Pawan Sheokhand
Site Area: 1100 Sq yards
Photographer: Mr Rajit Kumar
Ansal Villas© Mr Rajit Kumar
Glass: Asahi / Aluplast
Sanitaryware / Fittings: Jaquar / Hansgrohe
Flooring: Amit marble
Air Conditioning: Mitsubishi
Lighting: Philips
Paint: Asian paints
Structural: M/s Design Structomech
Civil: M/s Rakhee Shobhit Design Associates
HVAC: M/s Koolmart