Located in an area of the city that is both expectant and expanding, the Edifício S.Roque Building by Sónia Cruz Arquitectura stands out for its proximity to the S.Roque Canal. This canal, which is part of the larger Ria de Aveiro, is a symbolic local landmark that serves as a destination for leisurely walks, sports activities, and other forms of recreation.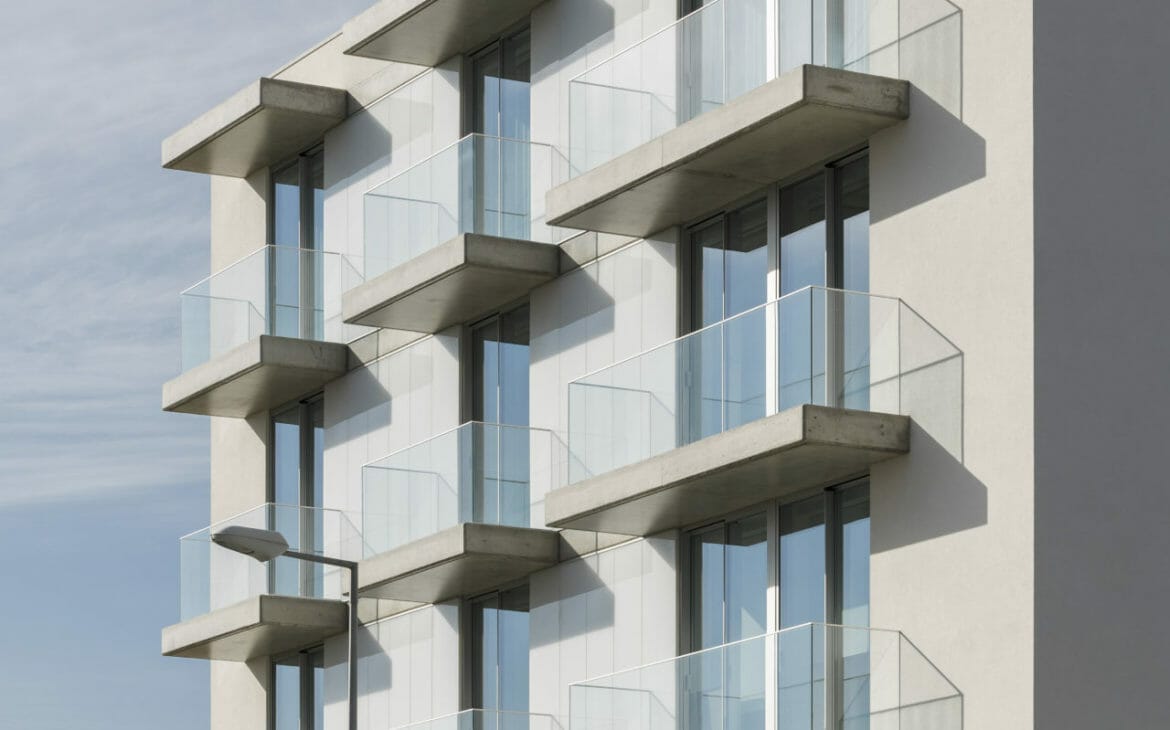 This recently urbanized area is now characterized by recent interventions and unrelated to local characteristics. In this perspective, the building seeks a neutral, technical dialogue with its surroundings. The building can be seen as a metaphor of the locality itself.
The project arises from the idea of creating an architectural object that integrates itself into the landscape, preserving its original charm and history. The architecture becomes an instrument for the urban transformation of the city.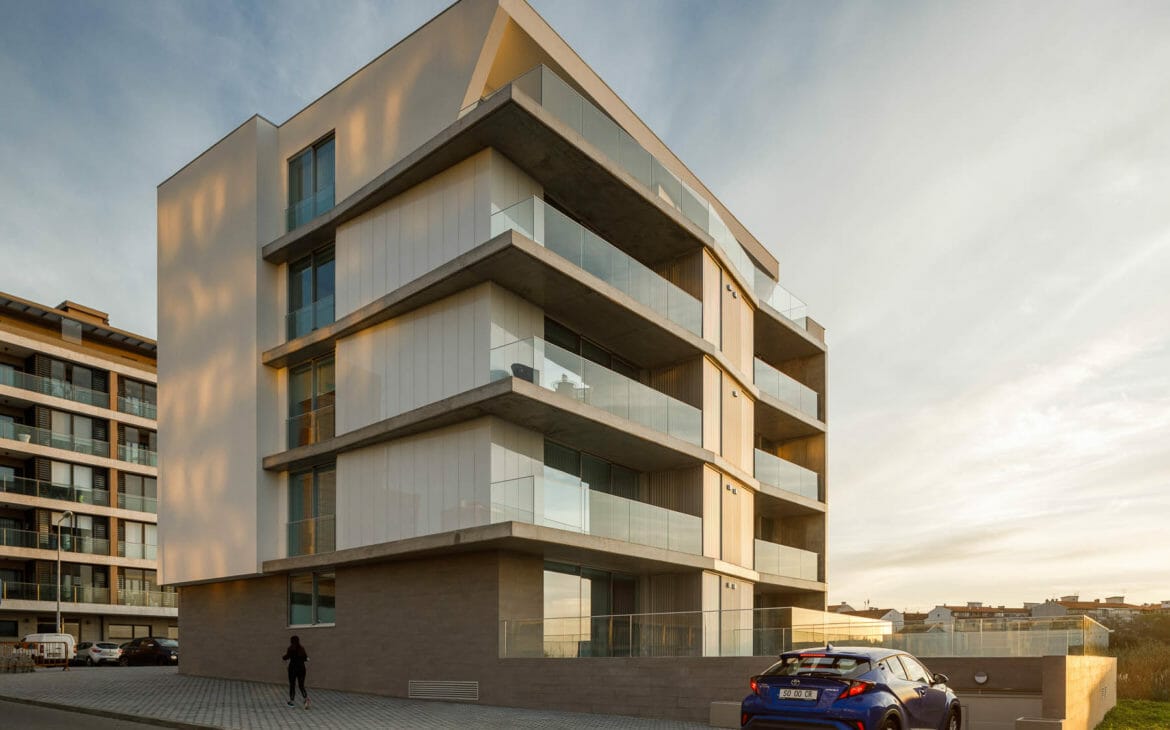 This apartment building is part of a larger allotment, the construction was conditioned by the areas and urban parameters established there, presenting a basement for parking and 5 floors for housing. The typologies presented are responding to the common programs for housing families, 3T2, 5 T3 and 1T3.
The particularity of the residence lies in the nature of its construction, which is made of wood. The choice of material responds to the desire to obtain a healthy and ecological building, while respecting the regulatory framework. The glazed balconies, allow the enjoyment of the place, and its environment, becoming exterior extensions of the housing compartments.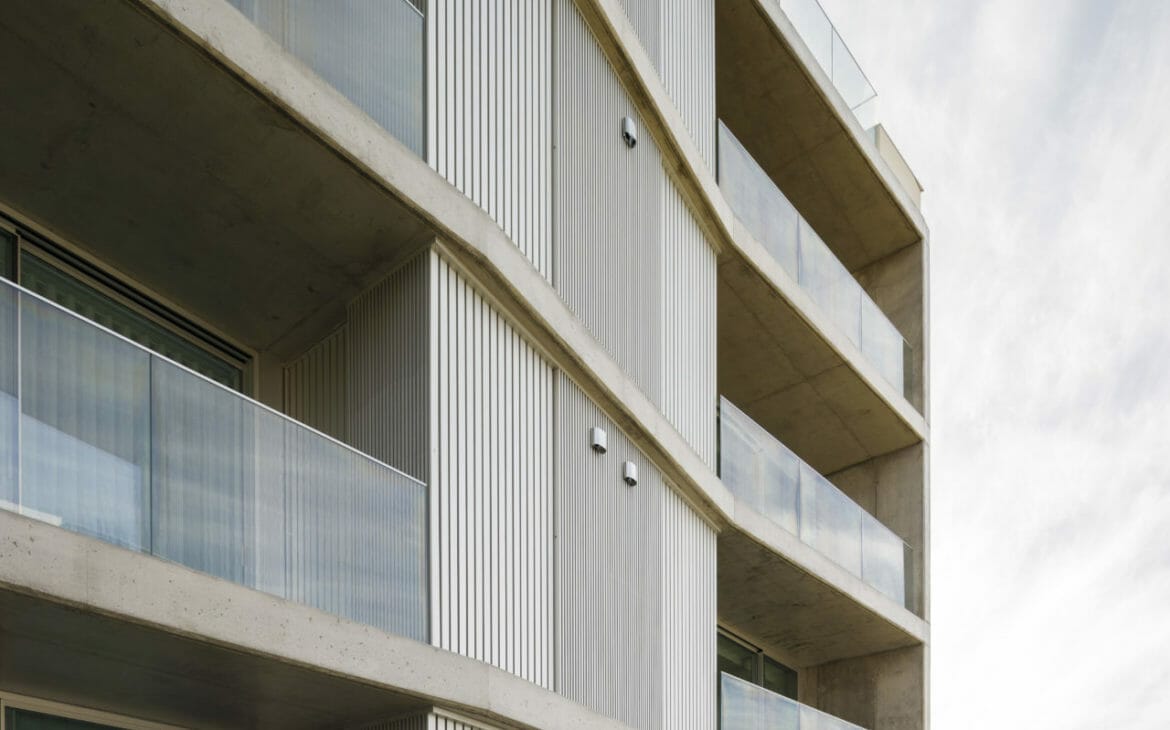 The furniture, lighting, and decor in our collection express a simple but refined visual language that is neutral to any aesthetic standard or type of living.
The materials present come from local suppliers, responding to superior quality standards, in a coherent and harmonious image among all.
With a unique view to the city and nature, this modern-style apartment has a sophisticated, refined interior design. The interiors are marked by quality materials and smart design choices that create a sense of luxury and sustainability.
The building's exterior responds affirmatively to the expectations of contemporary living, valuing the relationship between the interior and the exterior of the construction, and qualifying the relationship between surrounding constructions. The clear separation of circulation routes allows for an optimal use of space, as well as an exclusive range of services .
The living room has large glass openings that provide plenty of light in all seasons. In addition to offering an enchanting view, they help to make this an energy efficient home.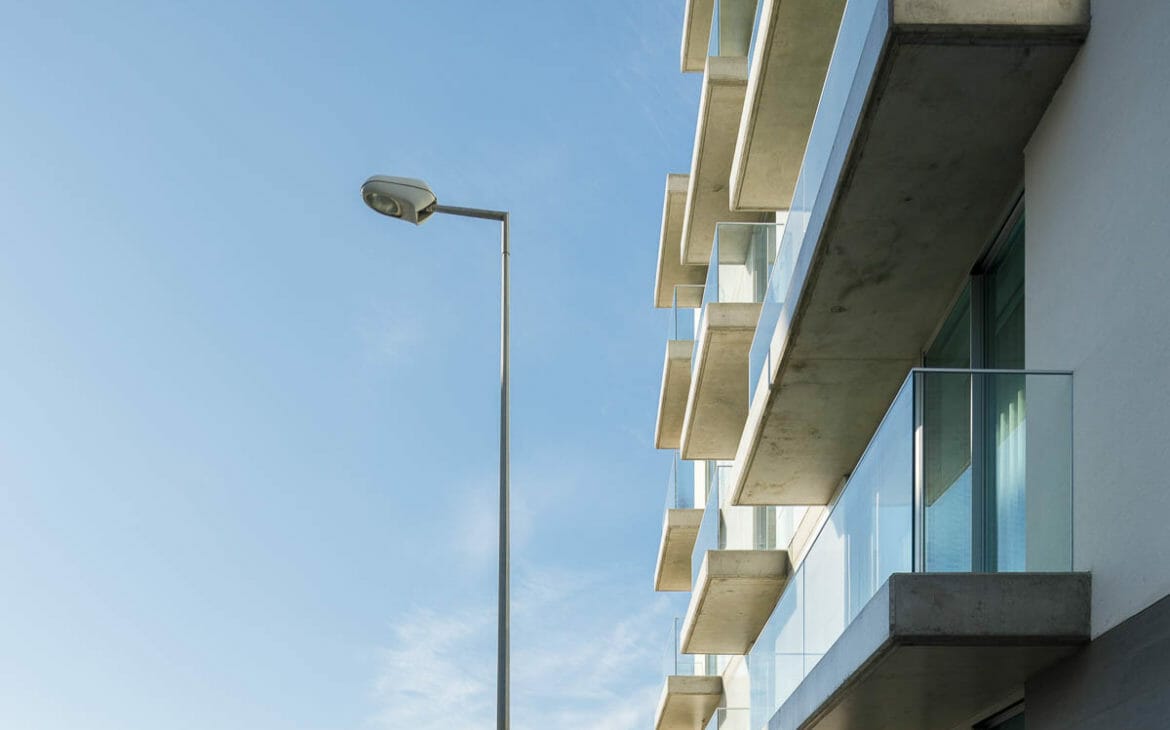 The kitchen is equipped with high-end appliances. The cabinets have a natural finish that emphasizes the elegance of the design. The countertop is made from granite or quartz slabs in a whites. The floor is made from porcelain tile with a stone-like texture.
The bathroom has high-quality porcelain tiles on walls and floors, as well as elegant faucets from Hansgrohe.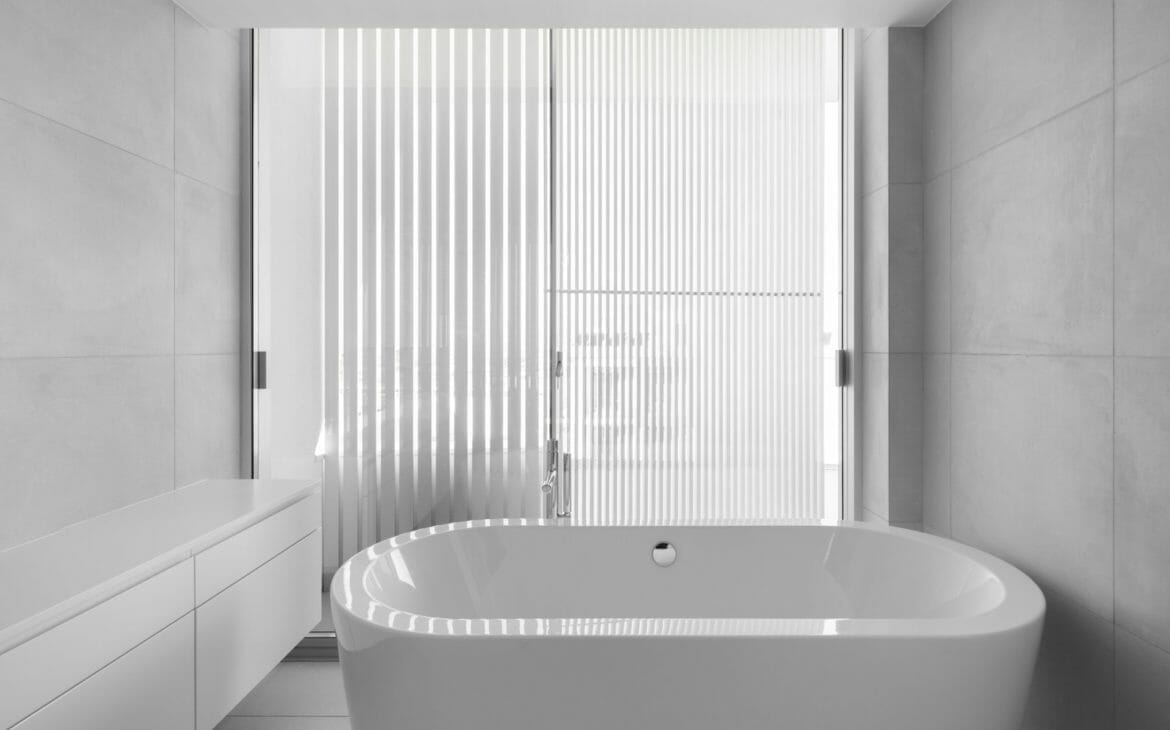 Fact File:
Architecture Office: Sónia Cruz – Arquitectura
Location: Aveiro, Portugal
Architectural photographer: Ivo Tavares Studio