Located in Mumbai's premium luxury developments, this four-bedroom house is designed by Jesal Lodha, Principal Designer of The Little Details, reflecting modern luxury. Simple lines, detailed furniture pieces characterize the interior spaces, and monotone colors accompanied by accents.
The living room creates a beautiful ambiance perfectly curated in the background of paint that enables magnificent surfaces with fine metallic effects, suitable for elegant modern design environments. The long mirrored passage is reminiscent of a mediterranean charm that leads into each of the bedrooms. While the Turkish glass -lights up the passage, emitting shadows of a rustic eloquence. The master bedroom features a minimalistic design, highlighted by the French style -wainscot panel wardrobe washed in a cobalt blue. Each bedroom is crafted with rustic finishes and classic styles tied down by a plush rug, adding panache.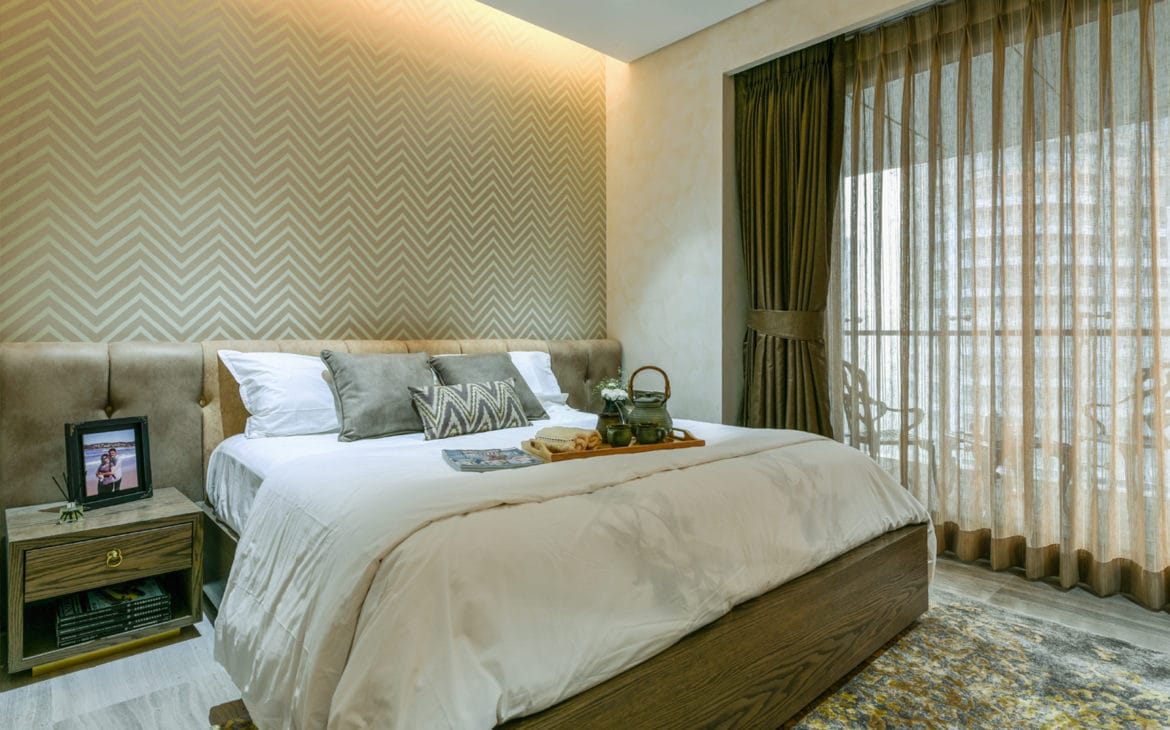 The deck in the living room has a muted double-seater sofa and terminates at a green wall, paired with a park-style bench. Concurrently underlining the front elevation- a wooden floor adds a blanket of homogeneity. Every room draws attention to detail, like the vintage set of drawers that form the work desk in one of the bedrooms. The 'Den' or TV room imbibes an opulent blend of material and colors. From the orange and brass hues in foreground to the grey textured wall, all are wrapped together by the neutral palette of the upholstery. The design elucidates a blend of global elements under a single roof.