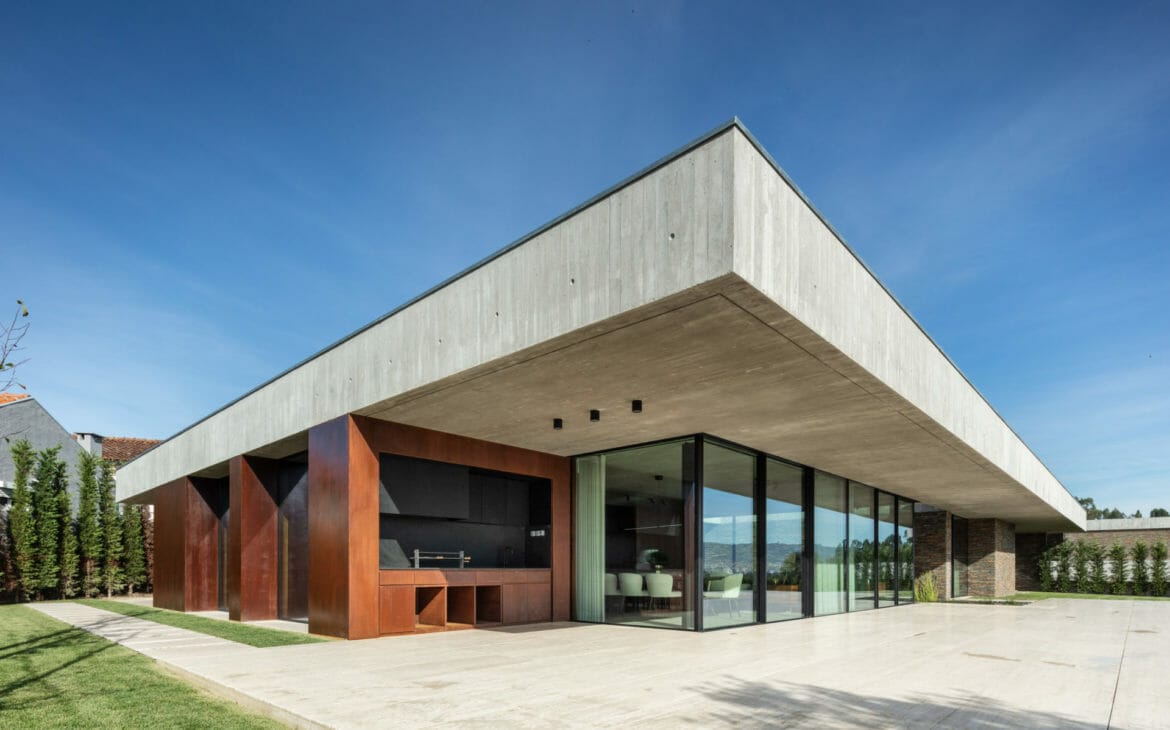 Ar. Bruno Leitão e Marco Bernardinoof the architecture firm TRAMA Arquitetos recently designed a home called Cork Tree House for a young family situated at Braga, Portugal. The project was centered around details which led to the merger of interior and exterior spaces to create an environment with sensual flow without sacrificing functionality.
The team designed a functional single floor, occupying almost the entire width of the plot. The floor of the house is in line with the canopy of cork trees, as the garden floats on the horizons. The terrain, on a steep slope, is composed of a grove of centuries-old cork oak trees, located on the lowest level and the house enjoys the best sun exposure and also has the open views over the mountains and valleys of the region.
Concrete, stone, wood and steel is used in the project. The exposed concrete in the exterior merges subtly with natural shale and corten steel oxidized and in the interior's walnut wood provides the comfort and a chromic relationship with the roman traverne marble on the floor and the apparent concrete of the ceiling.
Fact Sheet:
Project name: Cork Tree House
Architecture Firm Name: TRAMA Arquitetos
Architects: Bruno Leitão e Marco Bernardino
Project Team: Adriano Peixoto, Ricardo Silva, Eduarda Rocha, Helena Vilar, Catarina Silva e Ivo Silva
Photography: João Morgado
Area: 560,00m2
Interior Design: OLIVEGREY – Atelier e Showroom de Design de Interiores
Engineering: Solução Estável Telecommunications