Artifort, the global destination for alluring furniture pieces has an array of categories which provides some splendid chair that glams up your space. Crafted with utmost precision and brand new technology the brand has a contemporary design approach to its every product. Moulding the crisp edges and colouring them in funky hues ideates a spectacular piece. Artifort is a brand that provides meticulous design solutions helping to assemble enchanting spaces.
Here are the 5 chairs from Artifort that will help to enhance your space with a tinge of luxury and playfulness to your spaces.
Suit
Designed by Swedish designer Monica Froster, Suite is one of the best pieces by Artifort. The amazing curves and effortless design is a key element of it being the bestseller ever since it was launched. It is a combined element for both personal and professional identity that narrates the story of breaking rigidity. The peculiar characteristic of the suit is its elegant back with an inclination of 120 degrees. Its soft curves match the contour of the body at every adjacent point. Designed for multiple places with individual identity this chair sets a new standard of comfort for restaurants, corporate and residential places. The soft upholstery of this furniture endures comfort with a distinct design feature.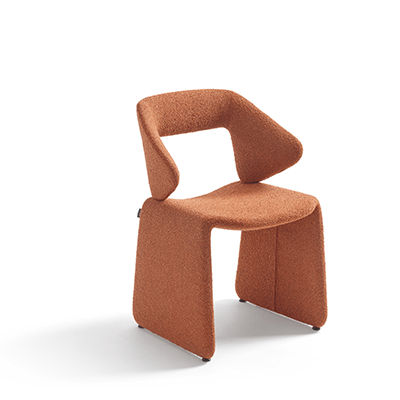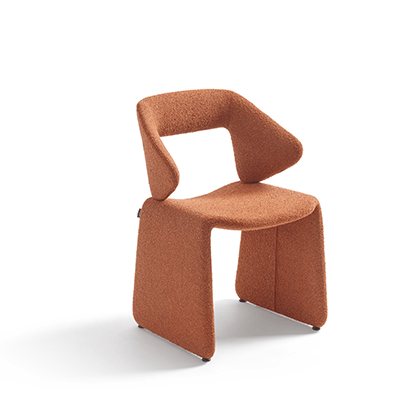 Niloo
Designed by designer Khodi Feiz , Niloo was crafted to pay homage to the Arifort legacy in making pristine furniture. Born as a succession from the Pinguim chair by Theo Ruth, It followed a similar ideology of amalgamating two elements together seamlessly. The designer explains : 'For me Niloo is all about the synergy of practicality and comfort. Imagine having to haul a fauteuil up three flights of stairs or the space-saving attributes during transport. And when slid together a simple chair emerges, almost iconic in image.' So far Niloo has been one of the most loved pieces that has decades of compassion inside it with futuristic goals. The warmth depicted by the intersection of two elements portrays the brand morale.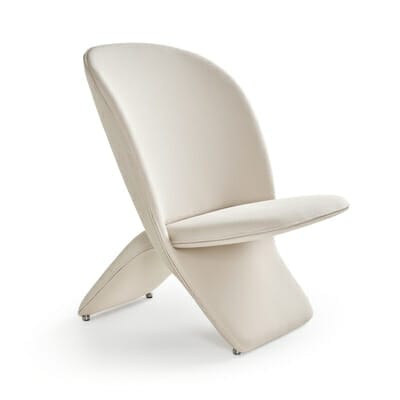 Glider
Designed by designer Luca Nichetto, Gliders is a combination of sleek and organic design. The Glider offers an attractive and relaxing posture by its minute details and combination of materials. It endures detailed upholstery techniques that meet outstanding fabrication to provide superior comfort. The seat with flying arm wings connecting the blind joint of the seat shell heartening the contemporary design imbibed with geometric silhouettes.Elegant curves are held together to craft along metal to ideate a visionary design concept to reality. Its simple yet efficient design exudes calmness with sophistication. Glider is apt for soothing hospitality and residential spaces as it unfolds innovation that has an inviting characteristic.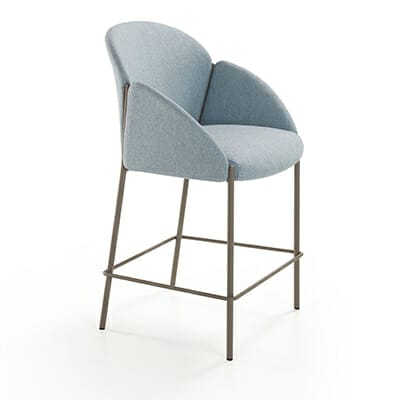 Orange Slice
Orange slice by artifort is amongst the most popular chairs in the world. Known for its unique flower shaped design, the orange slice was designed by Pierre Pauline. Its iconic shape redefines the space by making it cheerful with its quirky design and colour. Its understated style statement that depicts a blooming flower gained popularity amongst other design elements like lamps and vase after its establishment. In 1952, when the designer experimented with bending plywood technique on the basis of F437 thereafter the chair was nicknamed as the orange slice due to its look that depicted orange slice. The orange piece is one most loved piece due to its unique colours, fabrics and curves in 1960.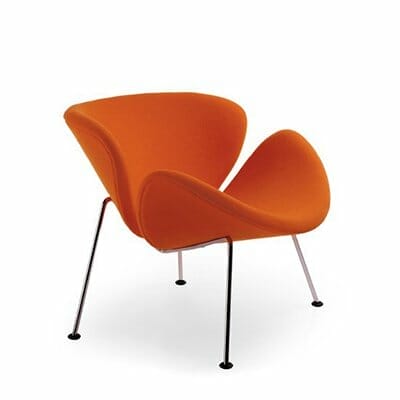 Moon
Portraying a crescent moon surface, Moon is a multi dimensional chair that has been designed in two unique perspectives. Designed by famous French designer Patrick Norguet who is known for his magnificent designs that merges with context and form a unique comfort level. His words mainly depict elegance embraced with simplicity through the colours and non-edgy designs. Moon is dialogue narrated by the designer that imagines spatiality and comfort with an artistic effect. Apart from its great design, the moon almost evokes the emotion of weightlessness by its design ideology with two options for the base. It is an example of an exuberant design and a prolific character. It seamlessly blends into multiple spaces, from a library to a balcony with a feeling of security and relaxation along with its luxe image.