The 3-2-1 Qatar Olympic and sports museum is designed by Spanish architect Joan Sibina in Doha, Qatar in a cylindrical form. The cylindrical sports museum is engulfed with five Olympic rings that are symbolic of the event and accentuate the design character of the facade.
It is positioned adjacent to the Khalifa International Stadium, one of the eight stadiums that will be utilized for the 2022 FIFA World cup Qatar. The museum by Joan Sibina is composed of two volumes covering an area of 19,000 square meters. The two volumes include a curved building that seems to hug the Dar Al-Handasah-designed stadium and a cylindrical ring-wrapped structure that protrudes from the side. The reflection of the surroundings can be seen in the rectangular glass panels cladded to the cylindrical structure of the museum.
The five Olympic colored rings are symbolic of the interlocked rings of the Olympic logo and encircle the glazed cylinder at different heights and angles. The inner volume has taken cues from the Khalifa Stadium that dates back 46 years.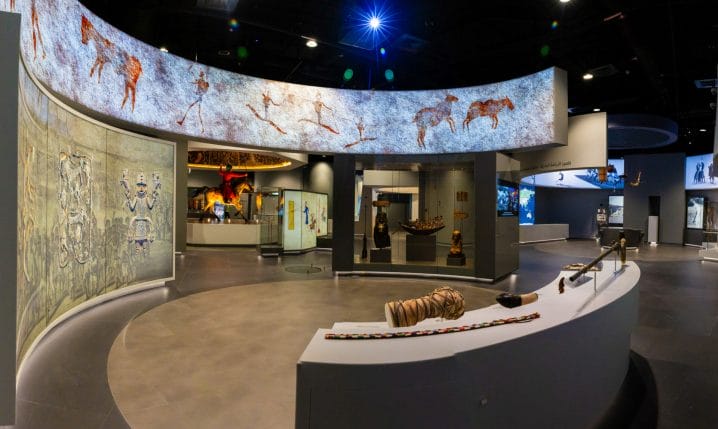 To represent the culture and history of Qatar through the 3-2-1 stadium design, jali-like screens which are reflective of traditional Islamic culture are used between the rings and glazed facade as a decorative element and to provide privacy.
The 3-2-1 Qatar Olympic and Sports Museum houses a cafe, a restaurant, a gift shop, and seven exhibition spaces and is now open to the public. Every exhibition space is accustomed to a specific theme, A Global History of Sport, the Hall of Athletes, and Qatar Sports, being some of them.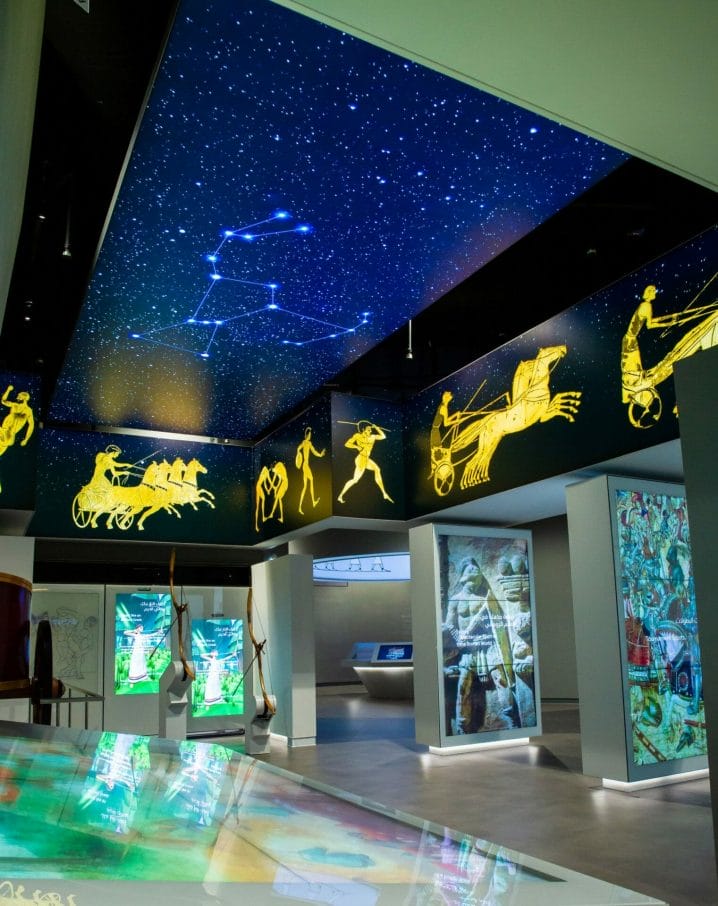 The chairperson of Qatar Museums Sheikha Al Mayassa bint Hamad bin Khalifa Al Thani elucidates how the 3-2-1 Qatar Olympic and Sports Museum is the only Arab institution to become a part of the international Olympic museums' network. It is the first museum in the Middle-east that entails achievement in sports and explores the role of sports in society becoming one of the cultural destinations of Doha.