Get inspiration from this compilation of smart kitchen gadgets and gizmos for a last-minute house warming gift, improve your own collection, a thoughtful gift for a talented chef, or decorate your newly remodeled kitchen – these game-changing products make cooking simpler, smarter, and quicker. It's nicer to have a stylish kitchens and cooking process pleasant and enjoyable too with smart, voice-controlled, and phone-synced novelty items the key to making your life easier.
Smart Toaster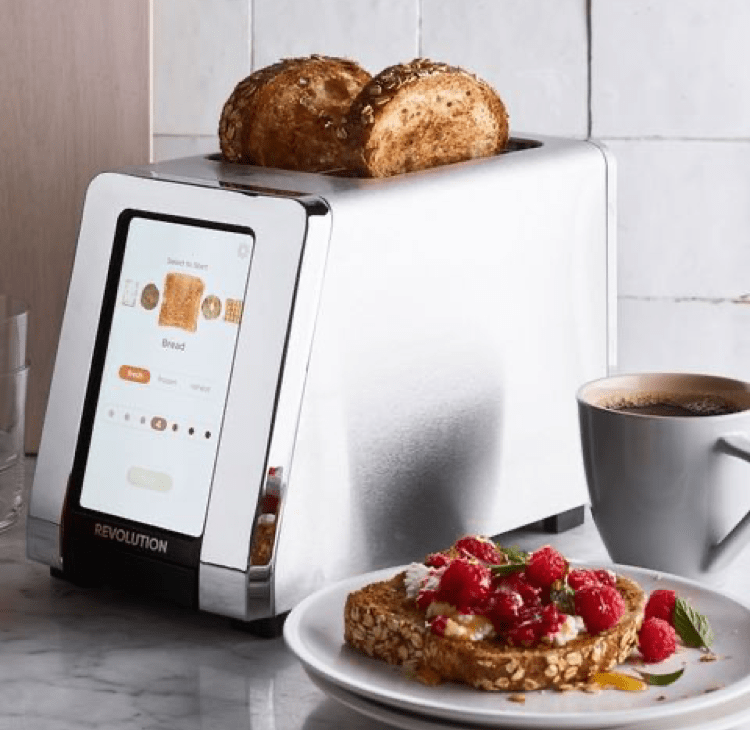 This is a touch screen-controlled 2-slice smart toaster that toasts just about anything quickly and evenly. Stylish, high-end with a brushed metal body, edges with chrome accents, at 8.4 by 6.0 by 11.5 inches (HWD), on the top has two slots each measuring 5.4 by 1.4 inches. The screen shows a variety of options for toasting, below it is a button to eject small crumb tray for cleaning, back is covered by dark black grille, near the base is the power cable, four black L-shaped feet lift the toaster off the your table or counter.
A hand mixer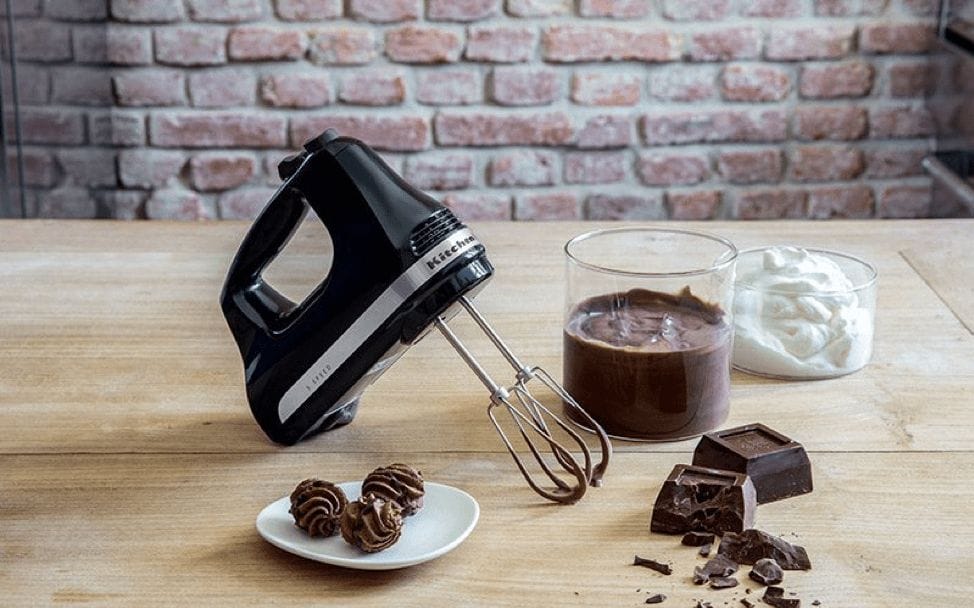 The 7 Speed hand mixer is must in any kitchen to mix, whip and blend ingredients, this facilitates from slow stirring for chunky ingredients, speed four for mashing potatoes, speed seven for beating egg whites and whipping meringue. There are three different types of attachments and a see-through container to store both the attachments and the device itself.
Voice-activated faucet
Control kitchen faucet with voice to fill your water bottles or dispense the exact amount of water with smart technology. The installation is similar to regular faucets, except for a dedicated switch which has to be kept on constantly in order to power the motion sensing and smart components.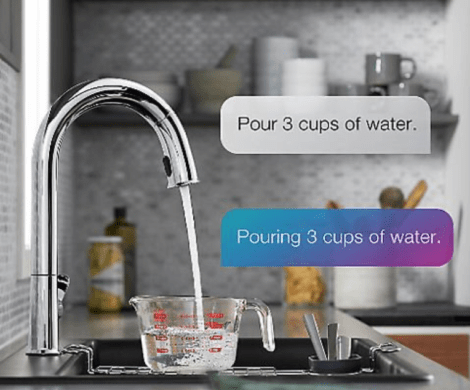 Automatic pan stirrer with timer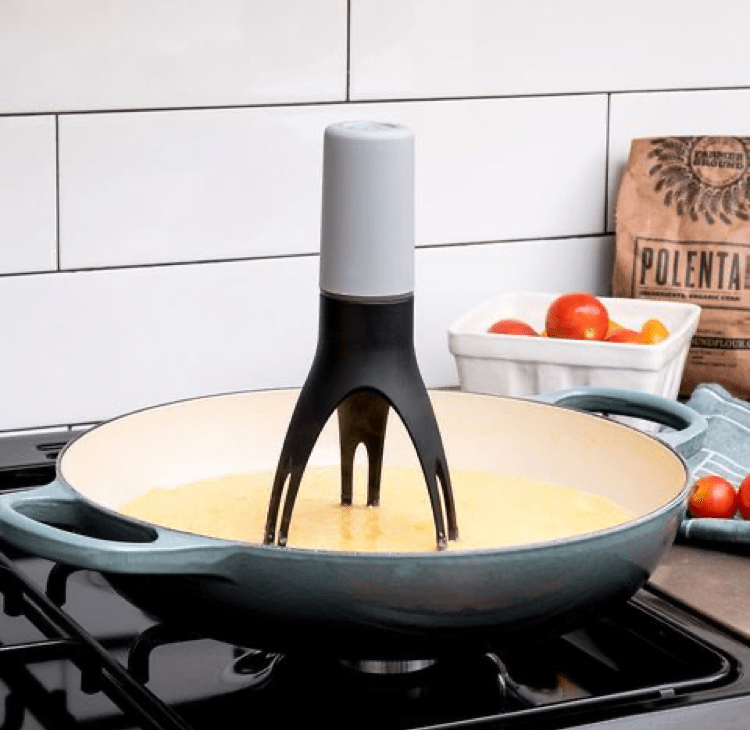 Rest your arms with automatic stirrer – which has three speed rotations. This device is ideal for stirring sauces, soups, porridge, gravy and other mixtures. It is battery operated and needs 4 x AA batteries. The legs can be removed and placed in the dishwasher for cleaning.
Cordless Electric Kettle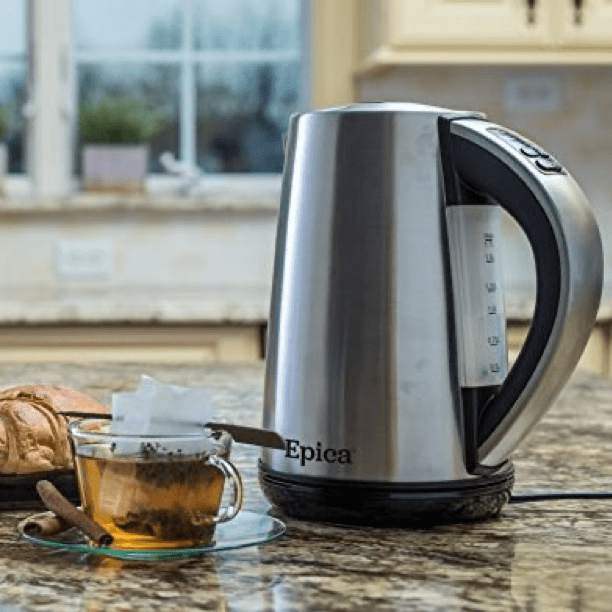 This is an intelligent electric kettle for those of you prone to oversleeping. The electric kettle has a programmable memory with setting to remember how hot you want your tea. It has a heating element for heating water, sensor for sensing the temperature of the water, and a control unit configured to execute a predetermined program. The control unit can be also be configured to turn off the electric power when the water temperature reaches the calculated cut-off temperature.
Smart Coffee Maker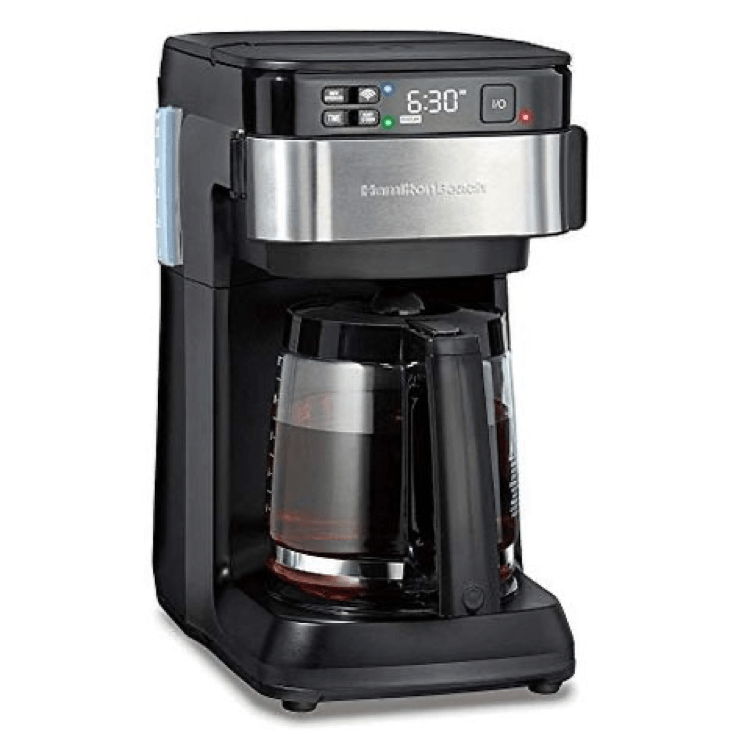 Another must have gizmo is voice-activated coffee maker for coffee lovers. You have to connect to Amazon's Alexa for the perfect brewed coffee. You can select a certain time for getting your brewed coffee by adjusting the time. The carafe has a capacity of 8 cups.
Smart Air Fryer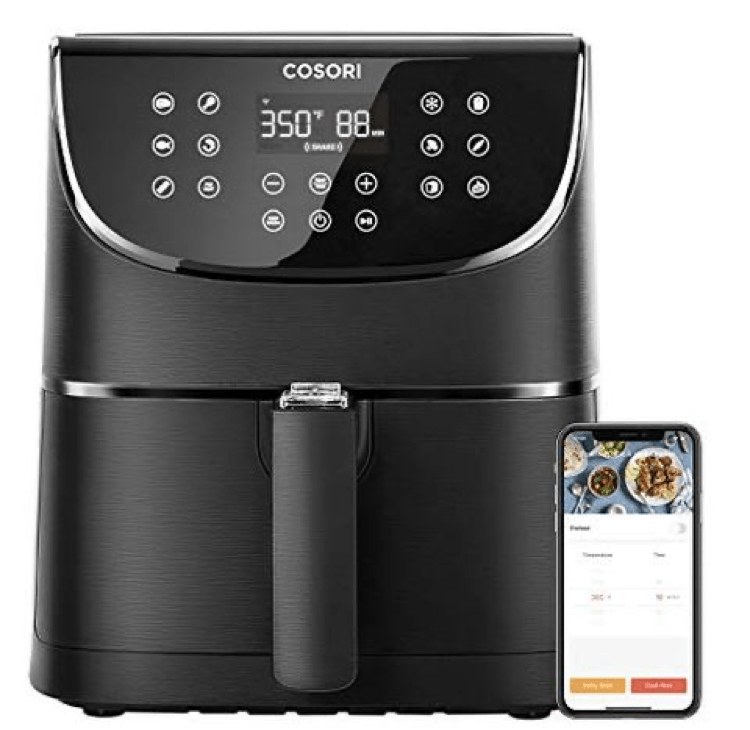 Air Fryer is perfect for cooking healthier versions of your fried foods or even re-crisp your leftovers or make a small side dish. This gadget enables you to effortlessly cook for your whole family, in case you opt for a smart Air Fryer option then you can control this via your phone, it will also send you a text to inform you that cooking is finished making cooking a breeze.
Smart Blender
This is a Bluetooth-enabled blender which can be linked to an app on your mobile phone to measure out and make create new nutritious smoothie recipes, soups and more. This blender has nutrition sensor which can help count calories, sugar, fats, protein, carbs based on ingredient volume. The blender has a stainless steel blade design along with high-performance motor.
A waffle maker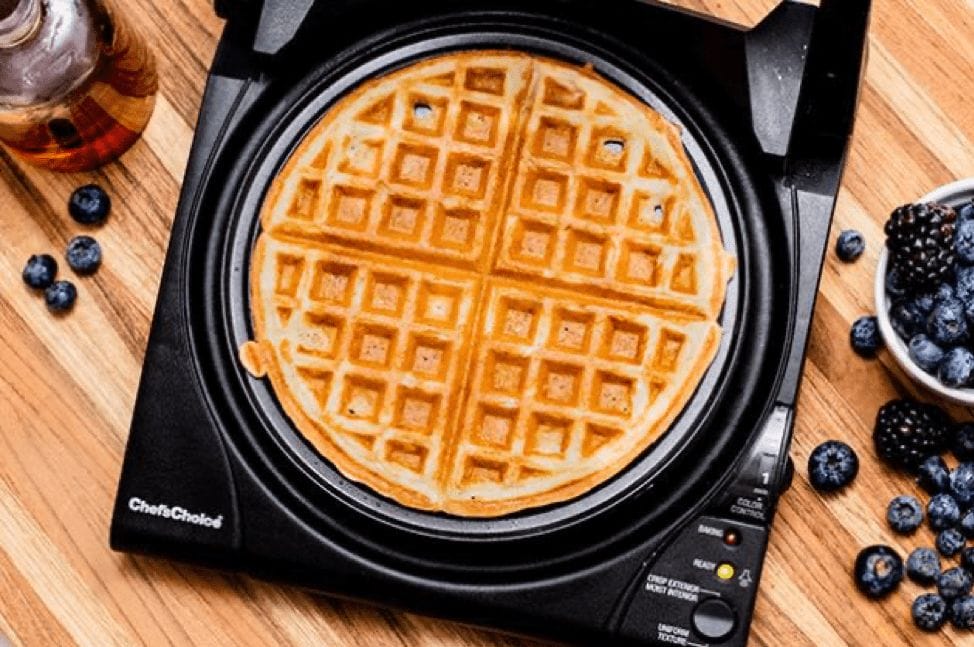 Do you crave to bite into exotic waffles – which are melting tender inside and golden and deliciously crispy on the outside with pockets for syrups & topping. Not just the sweet one but make Waffled French Toast, Waffled Pizza, Waffled Egg Sandwich, Waffled Cheese Burger, Waffled Smores & more with your own waffle maker. This has become a must to turn out professional grade waffles with even cooking on both sides & uniform thickness, both effortless cooking and cleaning as it has a non-stick coating.
A smart speaker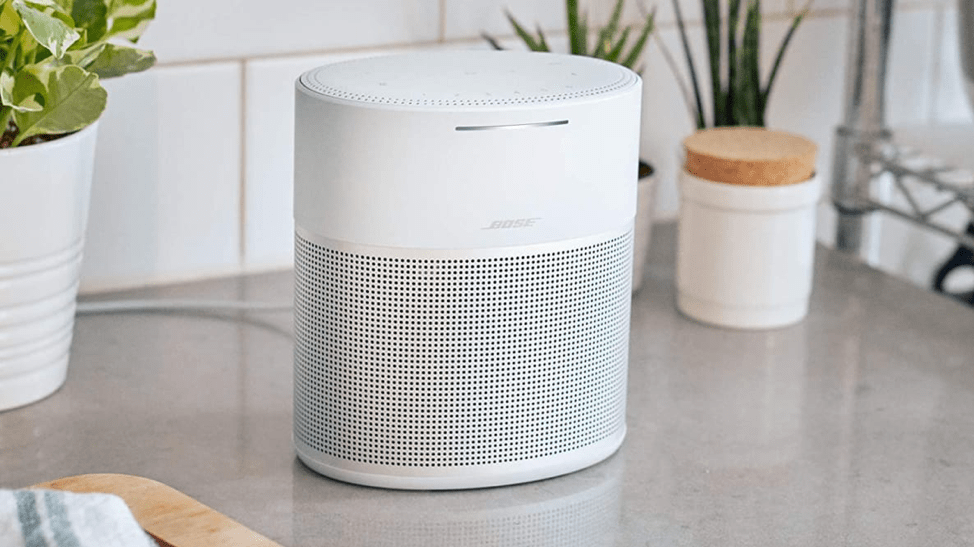 Today a smart speaker not just adds music to cook by but also a timer, search for recipe up on its screen without reaching for your phone or your cookbook. Ask cooking questions to Alexa about cooking tips, convert fluid ounces into tablespoons or get a recipe video without washing the floor off the hands or having to pause the podcast or music to help cut the boredom whilst cooking.
A juicer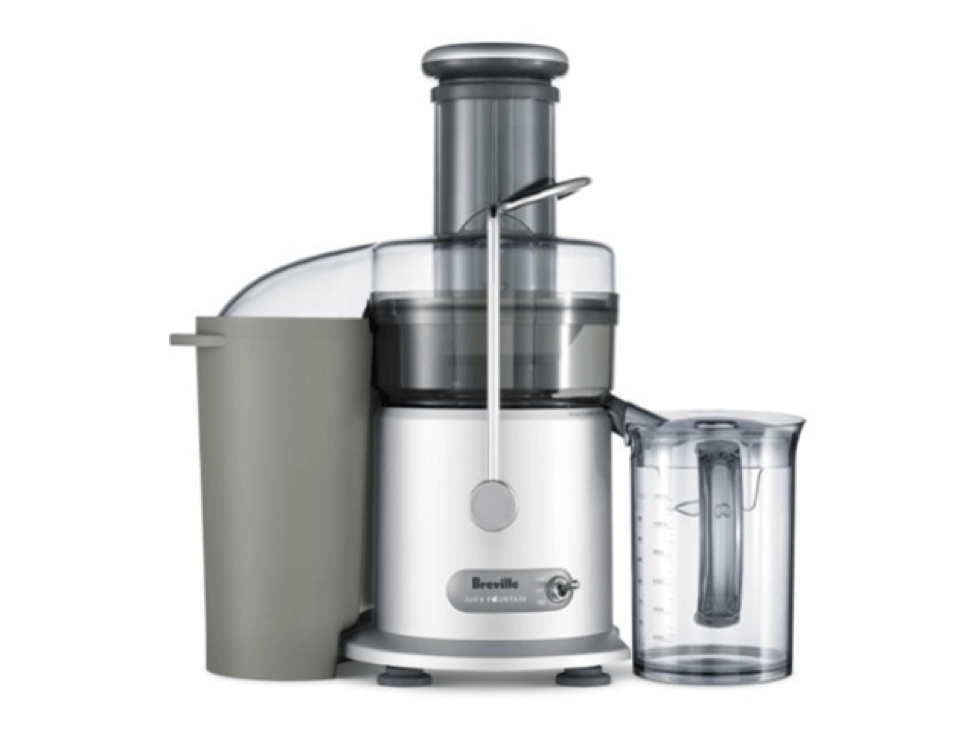 Last but not the least juicer is also must have gizmo for the kitchen for starting your day with a big glass of green or adding nutrients into your diet.  Its s definitely an unexpected key player easy to clean and makes cup of juice in only seconds.
Image Credit: To respective Owners